Authorities looking for anti-state conspiracy trace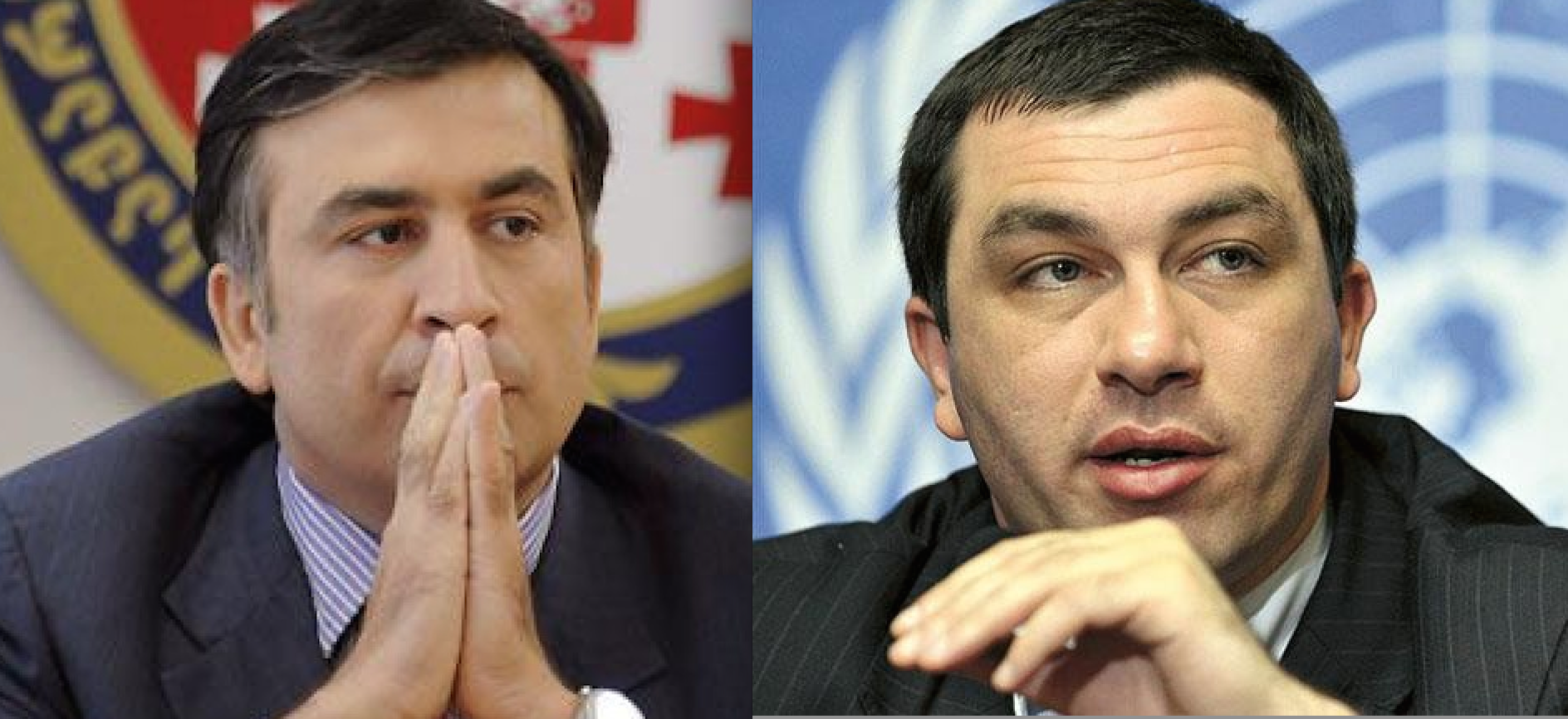 'Conspiracy aimed at overthrowing the government or taking over state power' – criminal proceedings under such a clamorous title were instituted by the State Security Service on Saturday, 24 October.
As it is pointed out in a special statement, criminal proceedings were instituted based on the operative-investigative activities of the Counter-Intelligence Department of the State Security Service and the information disseminated in the mass media.
By the "information disseminated in the mass media,' the Security Service means materials that appeared on one of the Ukrainian web-sites, on 23 October.
The text, the authenticity of which is not substantiated by anything, is allegedly a transcript of a secret record of a conversation between Odessa governor, ex-president Mikhail Saakashvili and the 'National Movement' leader, Giga Bokeria. As the web-site reads, the conversation took place at Istanbul airport, on 19 October.
Proceeding from the text, two individuals are planning an attack against 'Rustavi-2' TV personnel with the aim to stir mass anti-government protests.
According to the transcript, Saakashvili calls on Bokeria to trigger unrests along the perimeter of "Rustavi-2 building. "It will be good if a woman dies, and even better if this is a mother with a child,' – Saakashvili has allegedly given such a task.
An hour after the State Security Service's statement, the Interior Ministry also released a statement, saying that for security reasons, the police will take emergency measures to monitor the area adjacent to 'Rustavi-2' TV building.
Hosted and registered in Russia, the Wikileaks.center web-page, where the information was published, is referred to as 'Ukrainian wikileaks.' It was registered in May 2015 and it mainly publishes unsubstantiated materials against Saakashvili. These are text files, not enclosed with any audio or video materials of bugging.
As for the conspiracy case, the Security Service has already interrogated Giga Bokeria as a witness. Bokeria, who, together with Saakashvili, attended the European People's Party (EPP) congress in Madrid, earlier this week, termed the text as 'a very ridiculous delirium.'
'During the interrogation the conversation concerned that nonsense that we had seen in the Internet …. I'm not familiar with any operative material, except for that delirium that the public got familiar with through the portals, linked to the law-enforcement agencies. I have regular contact with Saakashvili and it has not been our first meeting. There were hundreds of such meetings, Giga Bokeria stated after the interrogation.
Bokeria also said that ex-Premier, Bidzina Ivanishvili had no chance to stay in power and 'a year before the parliamentary elections, he is trying to neutralize the institutions that will prevent him from maintaining power.'
Prime Minister Garibashvili also made a comment on this case:
'Today, we are much stronger than three years ago. I pledge that the government will not allow destabilization of the situation in the country. Those, who draw the sword against the state, will die by the sword.'