"Butterfly soldier" - an Armenian soldier post-war
Armenian soldier after the war
Based on the film "Second Life on Wheels" by Hayk Navasardyan.
In the south of Armenia, there are many butterflies among the rocks near the city of Meghri. Until recently, 30 year old Vardan Vardanyan could not have imagined that his future would be with butterflies.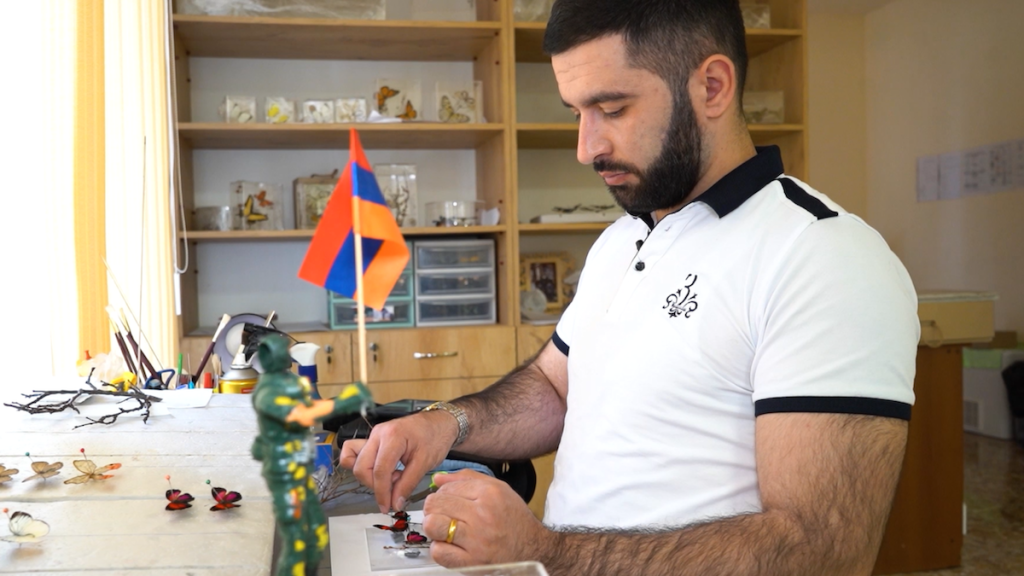 Having completed his education in Yerevan at the Vazgen Sargsyan Military University and receiving the rank of officer, Vardan served in the military unit of his native Meghri.
For about a year and a half his service went on as usual. But on September 27, 2020, the war began.
His unit was ordered to go on a combat mission, and on the night of October 10 came under attack by a drone. Vardan was seriously wounded.
"When I came to, I immediately realized that I could not feel my legs. Then I lost consciousness. But at some point, I realized — what if my mother and wife had heard I'd been killed?? And that thought gave me new life. I consider that moment my second birth," Vardan says.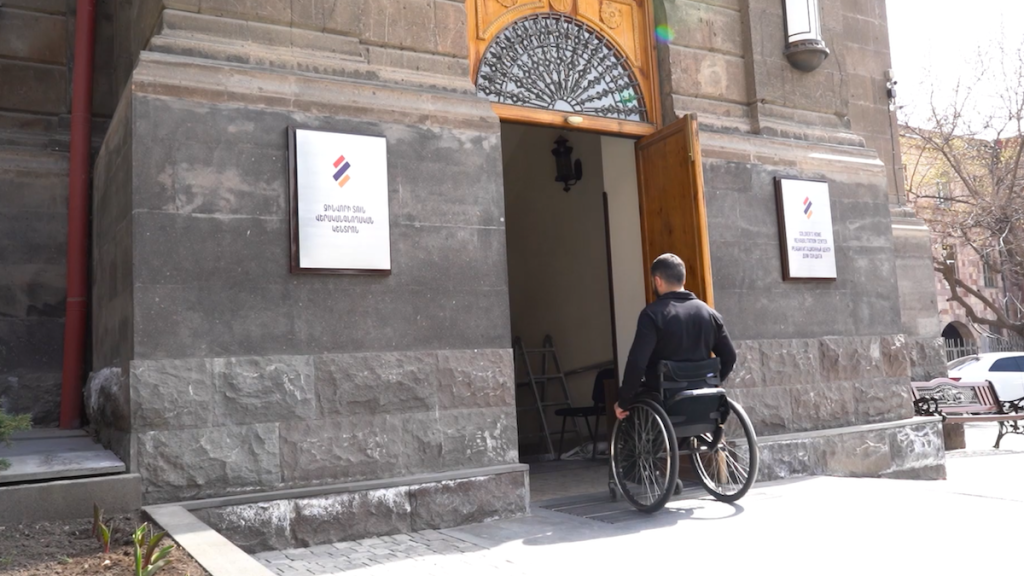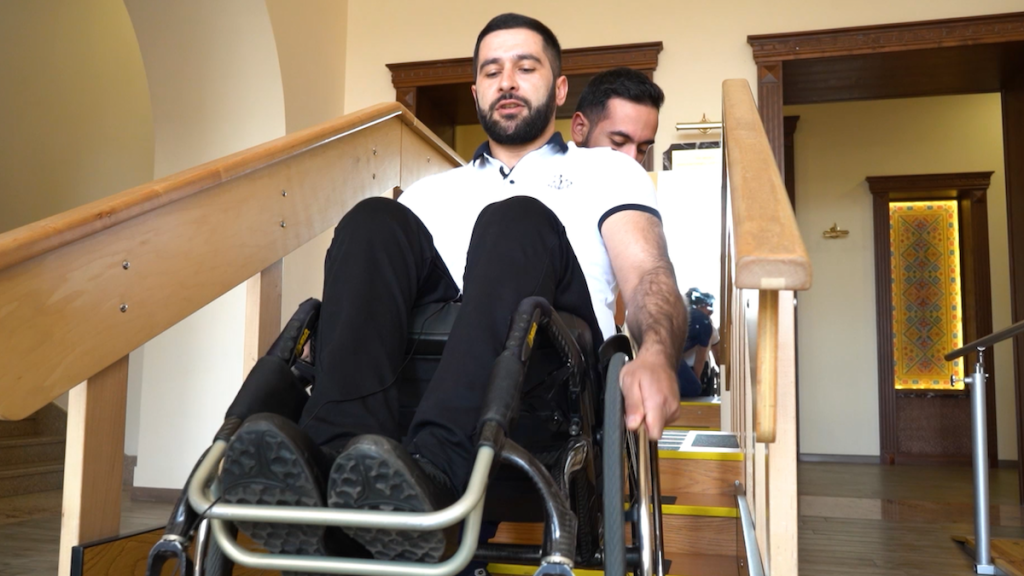 Doctors say the spinal cord injury he sustained is either incurable or difficult to heal. Vardan cannot walk, and Armenia is not the most suitable country for those in a wheelchair. The biggest problem is finding a job.
"I need some time. I'm sure I will walk again, but right now now I do not see it as an important goal. If you can't walk your life isn't over, it just becomes different," he says.
---
---
After being wounded, Vardan went to the "Soldier's House" rehab center founded in Yerevan in 2018. Seriously wounded war veterans, whose legal capacity is limited as a result, receive free rehabilitation treatment and participate in many programs.
It was here that Vardan began, as he says, "to give life a different look" — with the help of butterflies with which he makes decorations.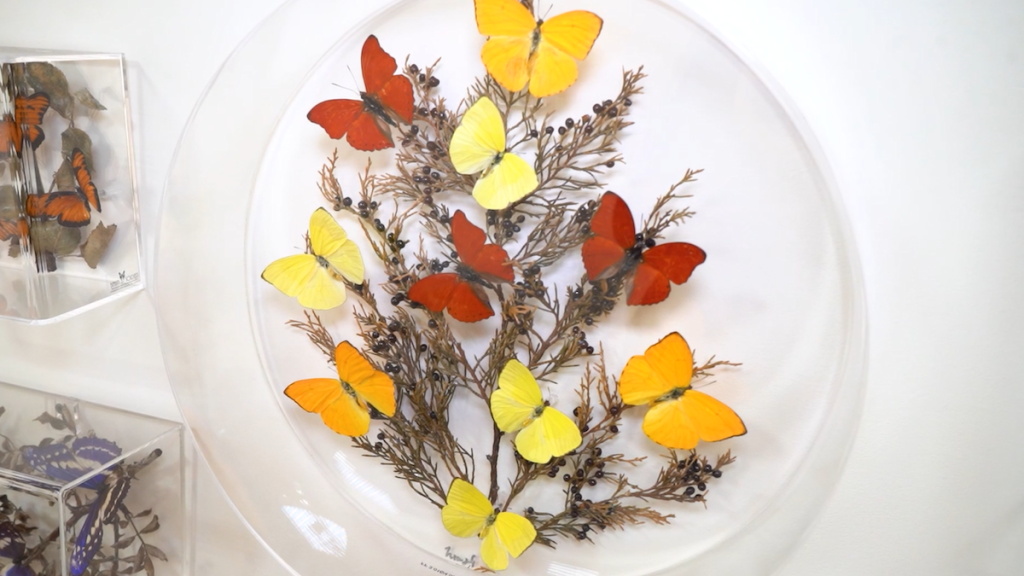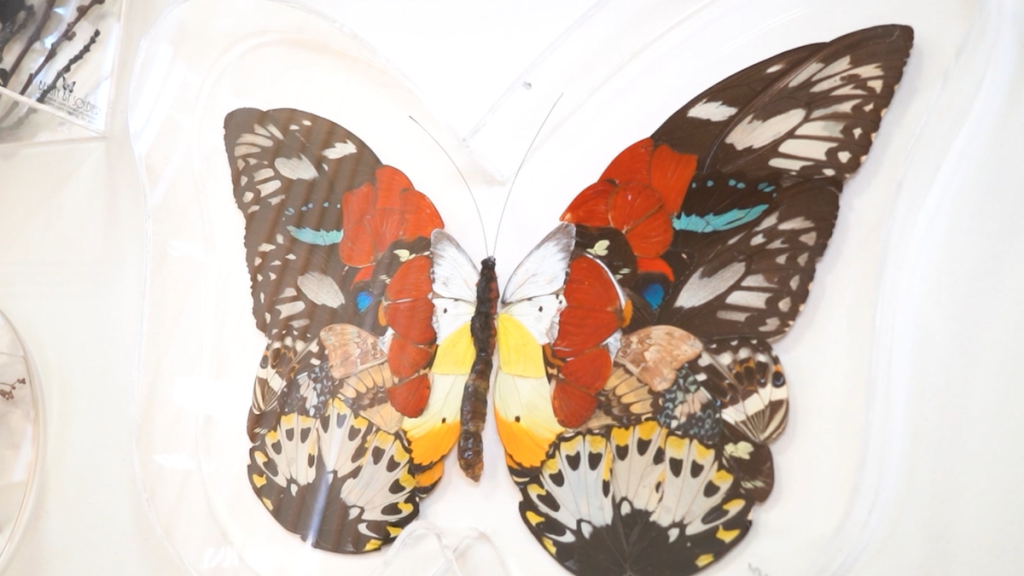 "Even if one wing is damaged, it can be used. We used a lot of butterflies and put together this one-of-a-kind version. This composition is the largest and most 'diverse" butterfly,' he says.
Vardan's wife Anahit says that in the evenings she and Vardan often do puzzles together.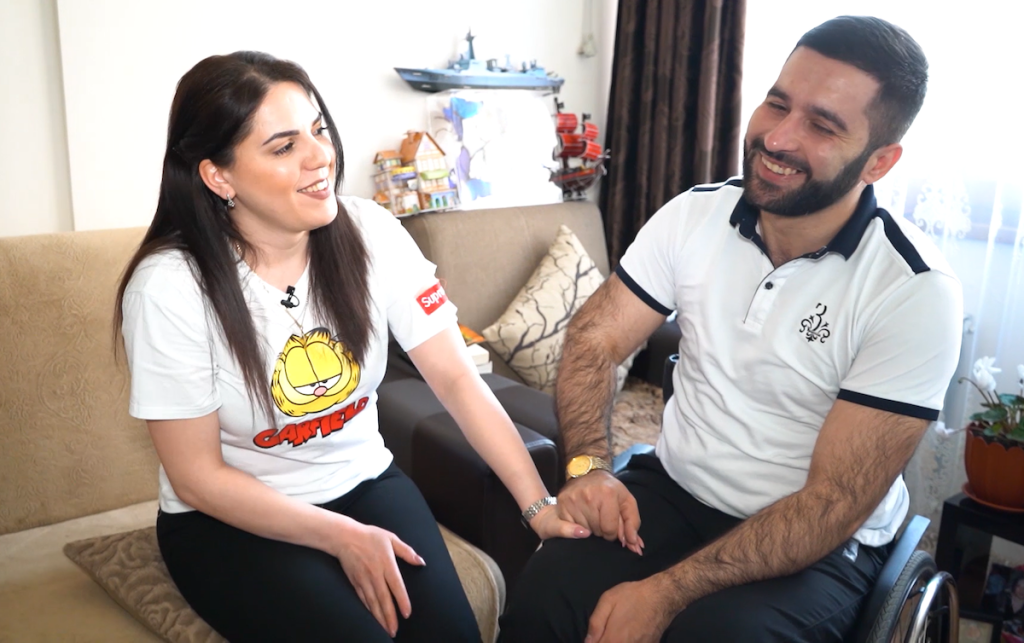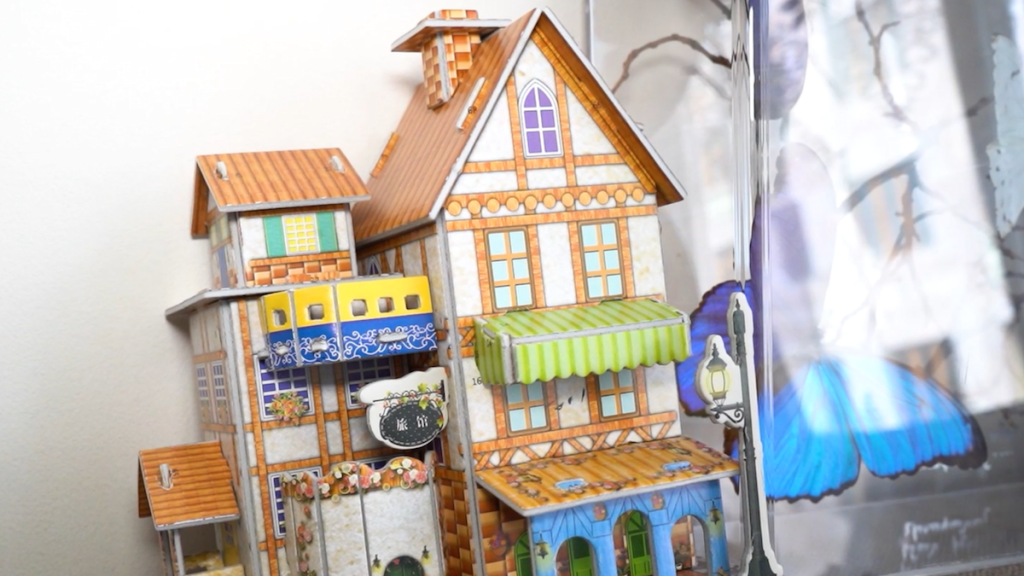 Above is a 3D puzzle house they put together. Vardan and Anahit live in Yerevan and dream of their own house: "We really hope that someday we will assemble' a new house from real stones."
They also like to walk around Yerevan.
"During our walks, we always smile. And people, looking at us, also begin to smile. Life goes on, and you have to live positively."
But their main dream right now is having a baby. Vardan is preparing for this event and is actively involved in sports to make it easier for him to play with his future baby.