Armenian prisoner who promised to expose the culprits of the 1999 parliamentary attack dies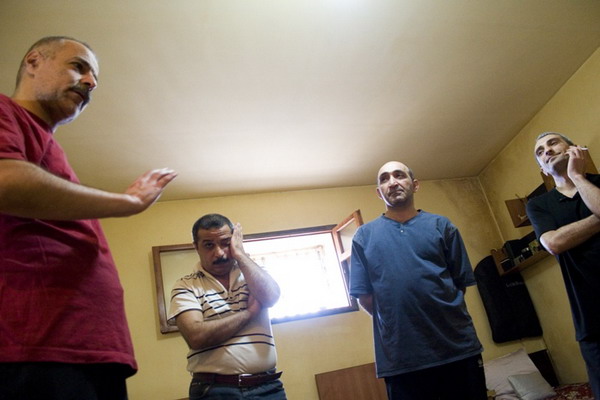 Eduard Grigoryan, a prisoner serving a life sentence for his participation in the 27 October 1999 attacks on parliament, has passed away.
In 1999 Grigoryan, along with a group of armed men led by Nairi Unanyan, managed to make their way into the National Assembly Hall. Shooting ensued, which resulted in the deaths of eight people, including the prime minister of Armenia, the parliamentary speaker, his deputies and MPs.
Last year, Eduard Grigoryan promised to unveil the real faces behind the October attacks.
On 3 November, the press received a message from the penitentiary institution where Grigoryan was held, claiming that he was experiencing sharp pains in his heart earlier that night. The ambulance transferred him to a hospital where he later passed away.
However, Grigoryan's father, Garegin Grigoryan, asserts that his son was killed.
"The other inmates contacted us and told us that Eduard had two successive heart attacks last night. He was taken to the hospital in the morning, when he had had another heart attack. He was transferred to the hospital, and passed away. I found all of this out from other convicts.
"This means that they killed him. If he had been transferred to the hospital earlier, they might have been able to save him. In any case, this is a result of their careless attitude [towards prisoners]. The paramedic said that they had to take him to hospital but was told that the prison warden wouldn't allow it," states Garegin Grigoryan.
He noted that the cause of death will be confirmed once an autopsy has been done.
In 2013, Eduard Grigoryan had had heart surgery. The means for performing the operation were provided for by the former Prime Minister of Armenia, and the head of the Public Council Vazgen Manukyan.
Before Eduard Grigoryan, eight of the participants and witnesses of the 27 October terror attack died. On 4 October, the Armenian media published a list of the people who had died under suspicious conditions.
According to official data, Norayr Yeghiazaryan, a suspect in the case, was killed by an electric shock in his cell in 2000 – he was an electrician.
According to medical court expertise, Yeghizaryan was killed by a discharge of 220 volts. Moreover, according to press reports, there was a trace of a blow visible on Yeghizaryan's head, which was not officially confirmed by the prison administration.
Later in 2004, Vram Galstyan committed suicide. During the trial, Galstyan stated repeatedly that he was being given psychotropic drugs and strongly encouraged to commit suicide so that people would not know the truth.
In May of 2010, in the same penitentiary, Hamlet Stepanyan also passed away. He was serving a 14-year sentence, with his term due to end in two years. According to a preliminary report, 57-year-old Stepanyan's died from a heart attack. However, his lawyers asserted that Stepanyan had never had a problem with his heart.
Journalist and chairman of the Council of Public Television Tigran Naghdalyan, who was well-acquainted with Nairi Unanyan and was a witness in the 27 October case, was killed in 2002 in Yerevan while exiting his parents' house.
In 2004, MP Musheg Movsisyan was involved in an accident on the Aparan-Yerevan highway. He was initially detained at the 27 October case but was later released. After the accident, he underwent numerous operations but later passed away.
Also in 2004, another witness, Roza Ohannesyanas, passed away as a result of an accident in the USA. On the day of the attack she was in the parliament building.