Armenia marks 72nd Anniversary of Victory in WWII
The 'Victory and Peace Day' is marked in Armenia today on 9 May.
Events for the occasion of the 72nd Anniversary of Victory in the Great Patriotic War and Liberation of Shushi have been underway since morning.
Sudents, schoolchildren, war veterans and the country's government officials laid flowers to the eternal fire at the monument to the Unknown Soldier in Victory Park, Yerevan, thus paying tribute to those who were killed in WWII.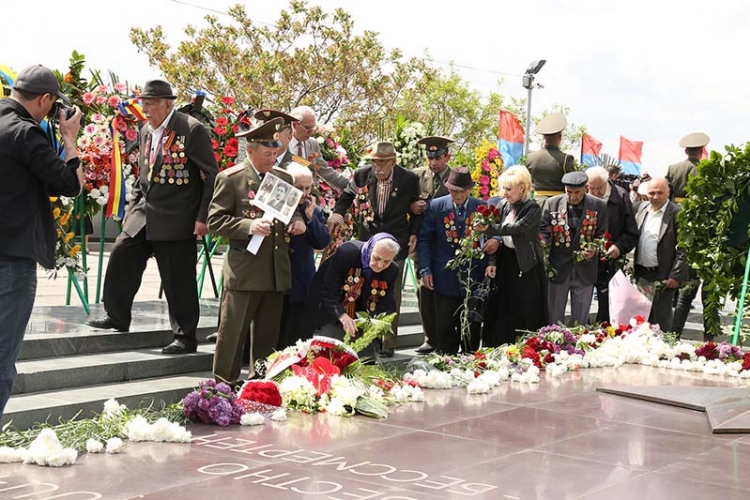 Veterans with medals on their chest shared their war-time memories with those who gathered in the park, as well as expressed gratitude for appreciation of their contribution to the victory over Nazi Germany.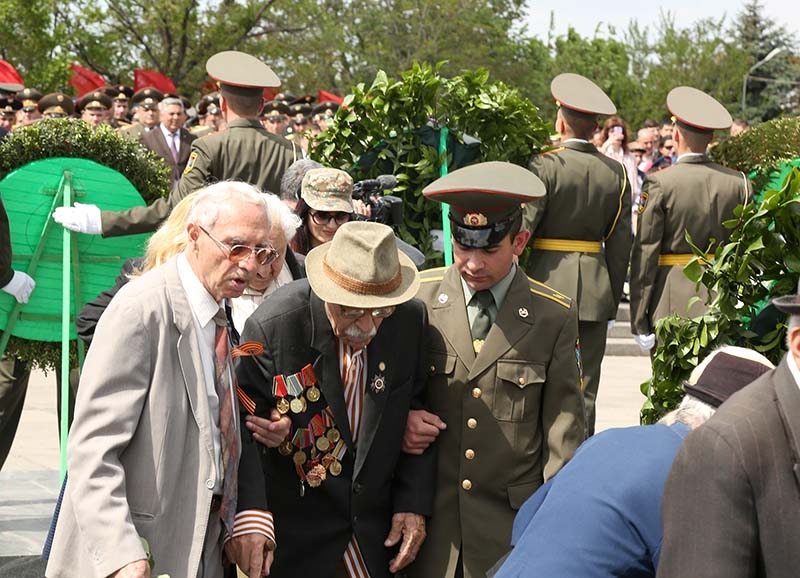 "Armenians were excellent soldiers and our nation gave birth to famous marshals, who played a great role in the victory in the Great Patriotic War," Rosalia Abgaryan, a WWII veteran and an honored teacher in Armenia, told journalists.
She was first wounded when she worked on radio communications near Stalingrad, assisting the pilots in coordinating their actions. "It was a horrible war… There are episodes that you don't even want to remember. There were defeats, there were retreats, but what helped our soldiers survive was their faith and their homeland," said Rozalia Abgaryan.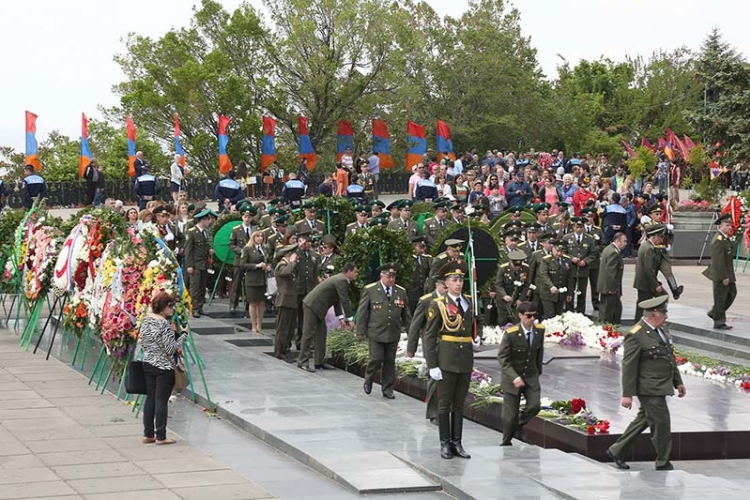 A military parade was held and a mobile field canteen was opened on the occasion of the 72nd Anniversary of Victory in WWII. Improvised tent canteens were arranged in Victory Square, where everyone was treated with war-time soldier's rations.