Armenia marks 103rd anniversary of the Armenian Genocide
Today marks the 103rd anniversary of the Armenian Genocide.
The 24th of April is the official day of remembrance for the victims of the Armenian Genocide which took place in Ottoman Turkey in 1915. Before the genocide there were about 2.5 million Armenians living on the territory of the Ottoman Empire.
As a result of mass killings and deportations, more than half of them died. Although Armenia, several other western countries and organisations, officially recognize the events as genocide, Turkey categorically refuses to call it as such.
Local residents and thousands of representatives of the Armenian diaspora abroad who annually come to Armenia on this day to pay tribute to their ancestors who died, have been commemorating the genocide victims since early  morning.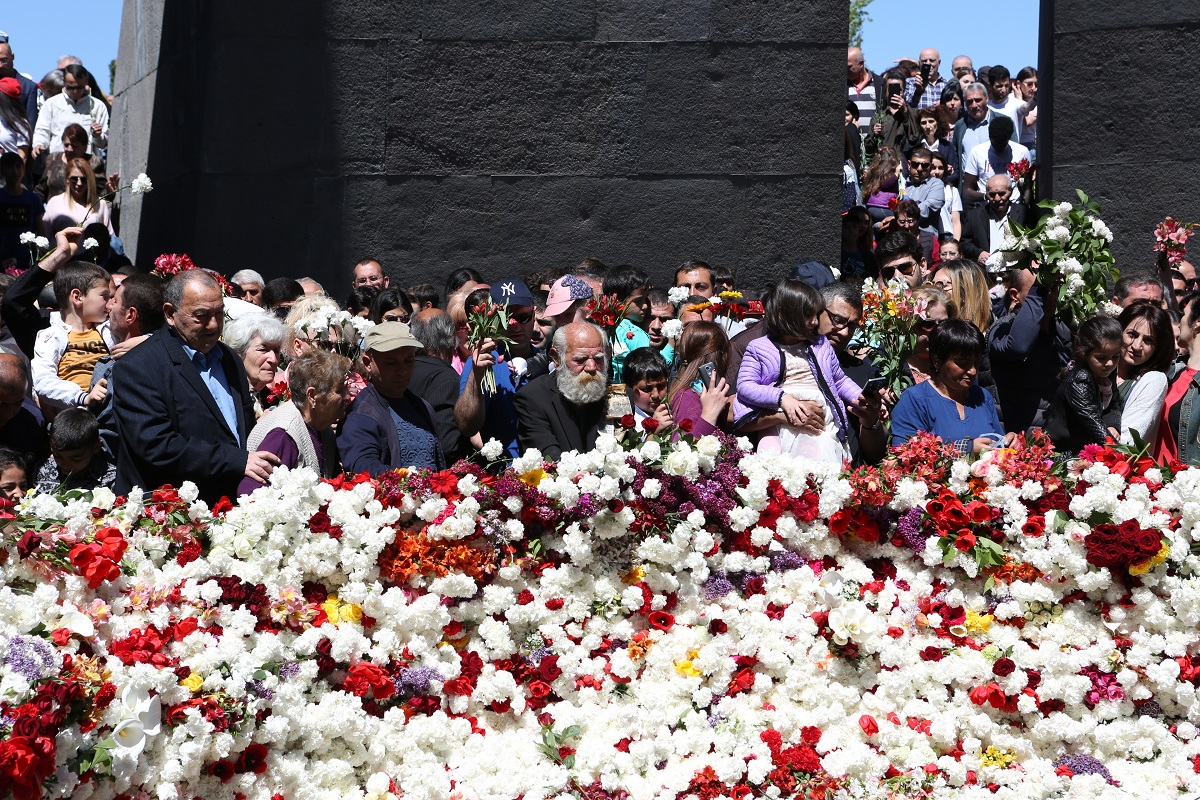 The procession marched to the genocide memorial from Yerevan's main square this morning. This was the same group which participated in yesterday's resistance movement blocking the streets and demanding the resignation of the Prime Minister. On 23 April, Serzh Sargsyan met the protesters' demand and stepped down.
The procession, headed by the movement leader Nikol Pashinyan, silently marched through Yerevan's streets without chanting any slogans.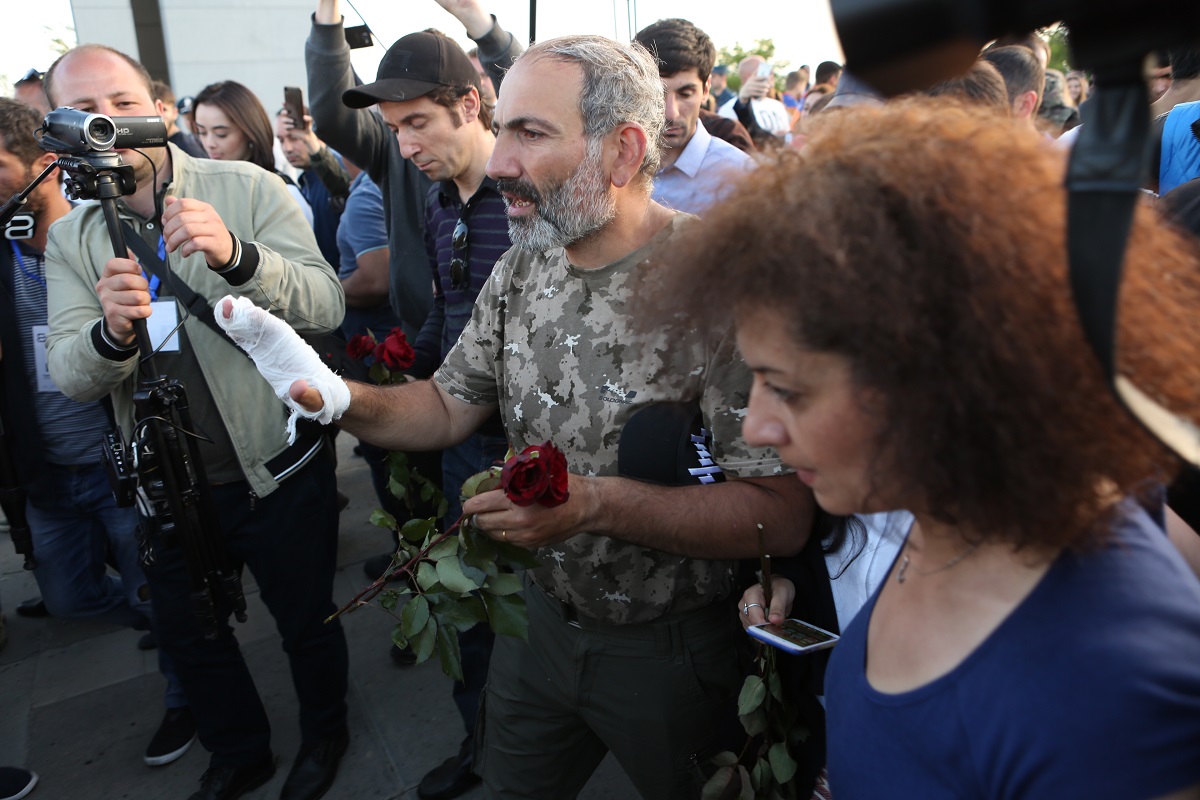 Armenian government officials, this time led by the First Deputy Prime Minister Karen Karapetyan, also laid flowers at the Genocide Memorial. Serzh Sargsyan, who resigned from the post of Prime Minister yesterday, wasn't among those officials.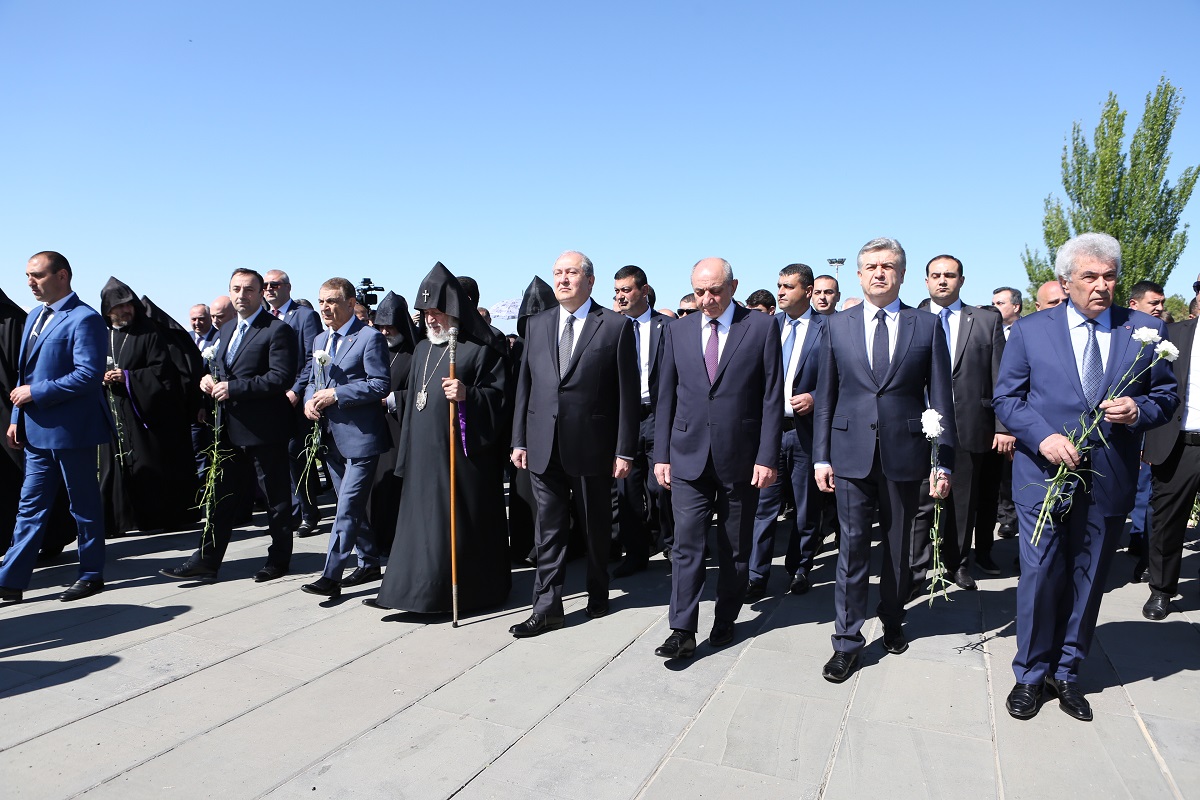 Toponyms and terminology used in the article, and views, opinions and strategies expressed in it do not necessarily reflect the views and opinions of JAMnews or any employees thereof. JAMnews reserves the right to delete comments it considers to be offensive, inflammatory, threatening, or otherwise unacceptable.