Armenia is the only EEU country to ratify an agreement on cooperation with the EU
Deputies of Armenia's National Assembly unanimously ratified the 'Comprehensive and Enhanced Partnership Agreement' with the European Union. It was signed on 24 November 2017 in Brussels, Belgium.
The authorities say the agreement has historical significance for Armenia, and that it is one of the most important events in the foreign policy of the country. The fact that Armenia is the first country within the folds of the Eurasian Economic Union to sign an agreement of such importance with the West is also being loudly touted.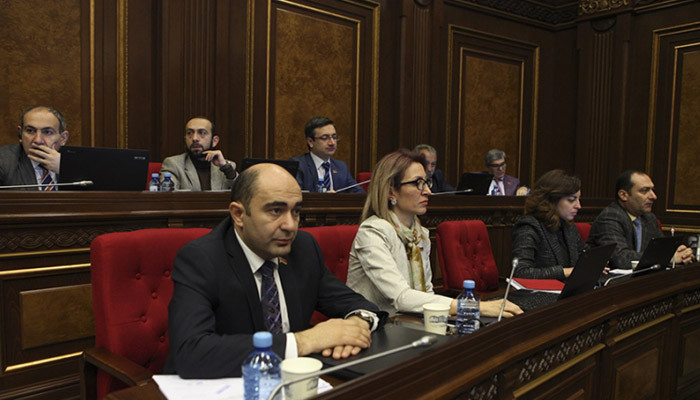 "This is a reflection of a policy conducted with a jeweler's accuracy. Armenia is currently the only country in the Eastern Partnership which fully participates in an opposing organization, the Collective Security Treaty Organization (CSTO), is a fully-fledged member of the Eurasian Economic Union and has been able to sign an ambitious agreement," said the deputy from the ruling Republican Party Samvel Farmanyan.
Some opposition MPs note that the Armenian authorities are exaggerating their success as regards to having a foreign policy with both the West and with Russia.
They say that Armenia could have received more from Europe, but has lost this chance.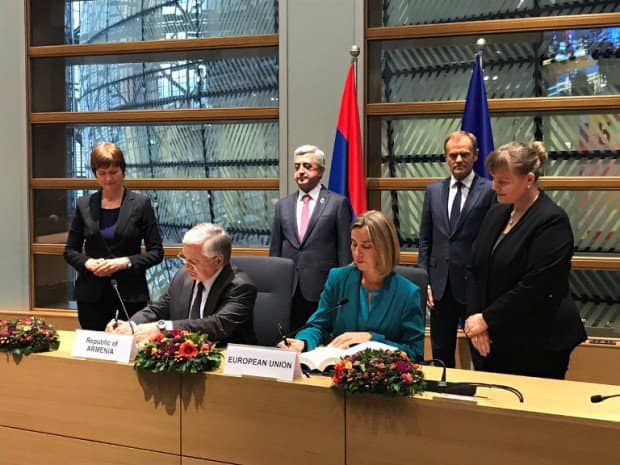 Such thoughts were voiced in reference to 2013, when Armenia announced its intention to enter the Russian-led Customs Union, which resulted in it losing the possibility of signing a more significant document with the EU – an association agreement.
The opposition and a number of other experts say that it is very important for Armenia to display its will to carry through with the reforms which are a part of the agreement with the European Union.
"The game begins from the moment of ratifying the agreement: will Armenia create an anti-corruption body which will give rise to trust? Who will fight against this phenomenon? Will Armenia have an independent court system? a committee on economic competition which will not be as it is today?" asked opposition MP Edmon Marukyan.
The agreement will come into force when all countries of the European Union ratify it. However, the document contains several transition provisions which have gone immediately into force after the ratification of the document by the National Assembly of Armenia.