"And Then We Danced" - gay-themed film at the heart of clashes in Tbilisi
Ultra-right activists held a massive rally in Tbilisi in the evening November 8, protesting against a Swedish-Georgian gay-themed film, And Then We Danced, premiering in a number of cinema theatres in the city.
The protests got particularly nasty outside "Amirani", the cinema in the centre of the Georgian capital.
The protesters had decried the film as propaganda of homosexuality, and threatened to disrupt the screening, no matter what.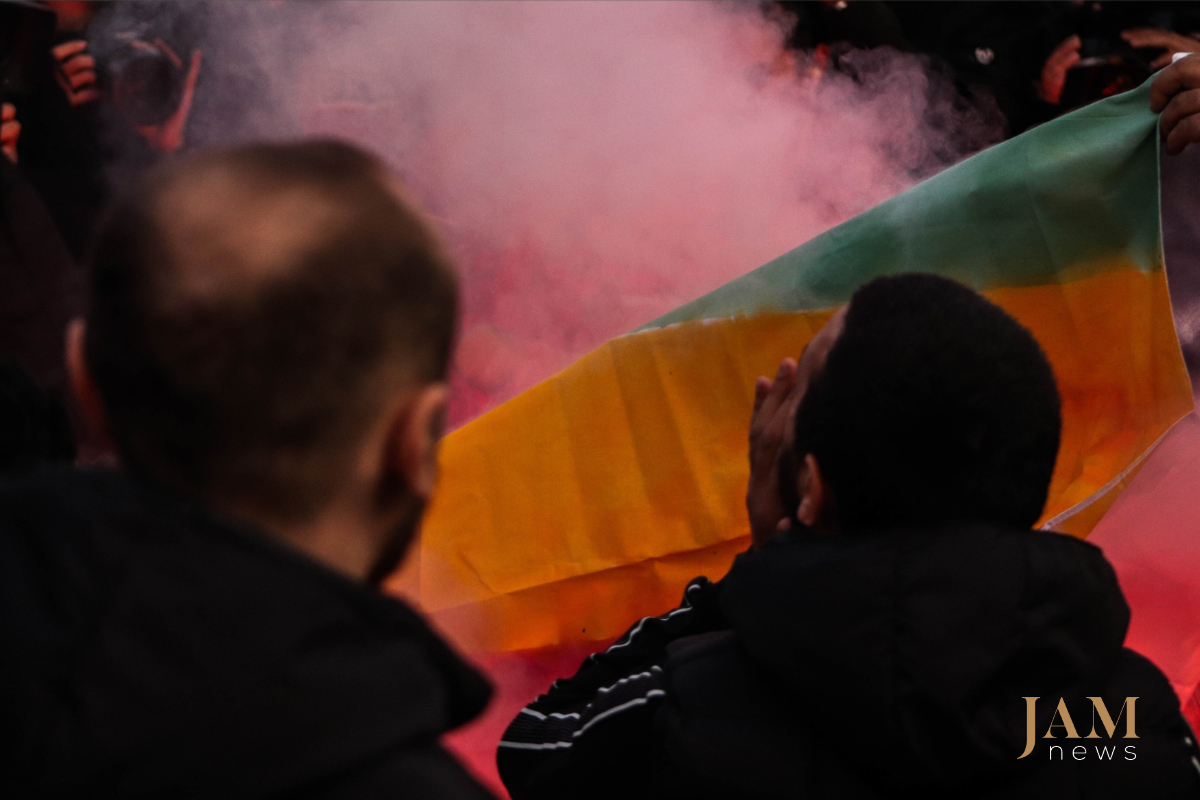 This is why the police and riot squads had been deployed outside all the cinema venues ever since the morning.
While the premiere eventually took place, it did so amid massive disturbance. Hundreds of the protesters attempted to break into "Amirani". They threw firecrackers and torches as they did so.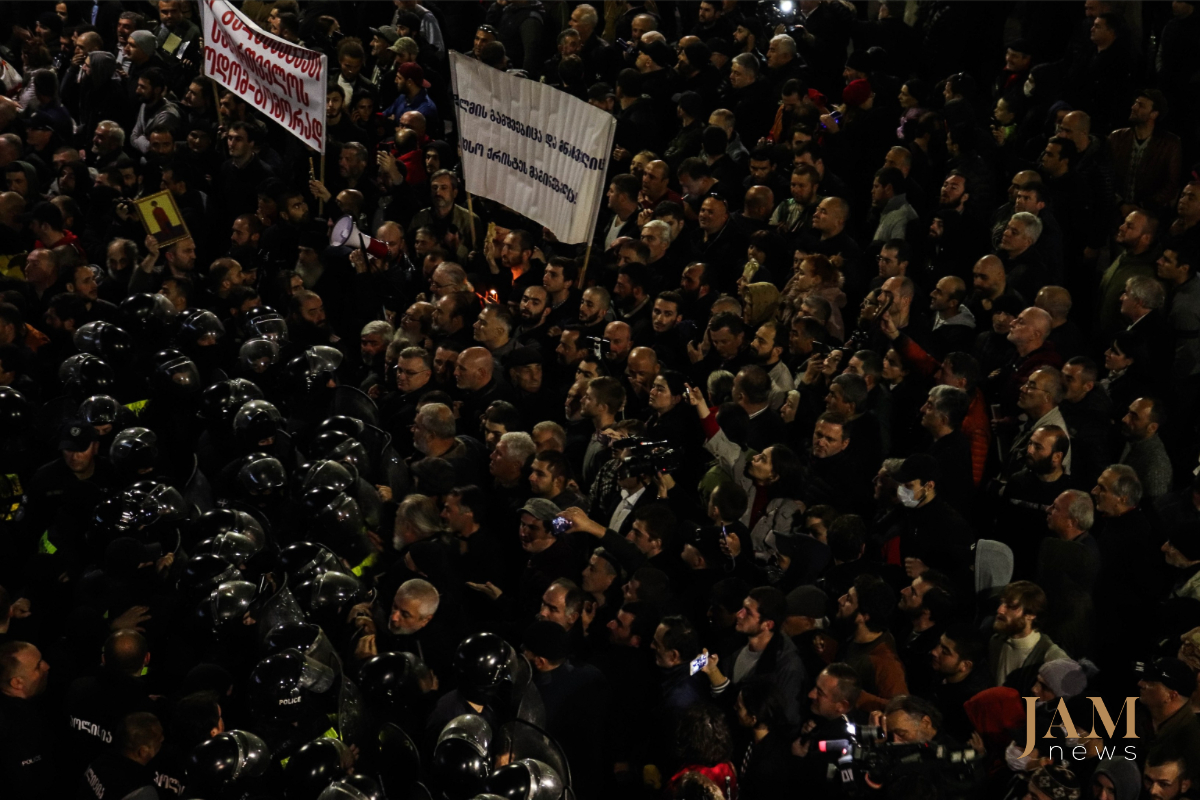 Anna Subeliani, a well-known civil activist, was assaulted when she came to attend the screening. She had to be hospitalized after someone threw a stone at her.
The whole country could see her blood-covered face as Georgian TV channels live-streamed the incident. She said she had nearly lost her eye.
Leader of the opposition Republican Party David Berdzenishvili came under an attack too. He, too, had come to see the film, but he never did, as the police had to take him away from the territory, out of the reach of the raging protesters.
Many people who had tickets for the screening never made it into the cinema building. The police had had to block the entrance to it after the ultra-nationalists started throwing firecrackers and petards.
There were many clergymen at the rally. Some of them were aggressive, swearing at those who had come to see the movie.
Many protesters stood there praying that "God save Georgia from the sin of Sodom". One priest managed to slip through the police cordon and into the cinema building, but only to be forcedly ousted from there by the police.
Eleven people have been detained on the public order violation charges, the Georgian interior ministry reports.
The film is due to screen for the rest of the week.
Photo report from the rally scene