Residents of Armenia's "Siberia" using alternative heat sources
Solar energy has widely been used in various regions across Armenia over the past decade. The Shirak province has succeeded the most in this regard. It can typically count on having 300 clear days a year, though the province is commonly referred to as Armenia's "Siberia".
The sun can heat both water and home
Bottles and buckets with water used to be found in yards. The water was heated in the sun's rays, and was then used for washing and bathing. With the advancement of science, people have forgotten about using bottles. The latter were replaced with solar energy collectors that heat water.
"There is no gas supply in Basen village, but, through the assistance of various funds, we managed to install the first solar water heaters. It was a pilot and demonstration project. Many people said it was expensive and wasn't worth it, claiming that our traditional fuel was far better. But now, 100 out of 500 families in the village use water heaters and everyone is satisfied," said Hamlet Petrosyan, a former village head.
Solar water heaters were installed in a Basen-based building which accommodates a kindergarten, a rural administration, a medical centre and a sports school as part of the UNDP's Global Environment Facility (GEF) programme.
Kindergarten parents caught onto this innovative experience and installed similar solar heaters at their homes one after the other.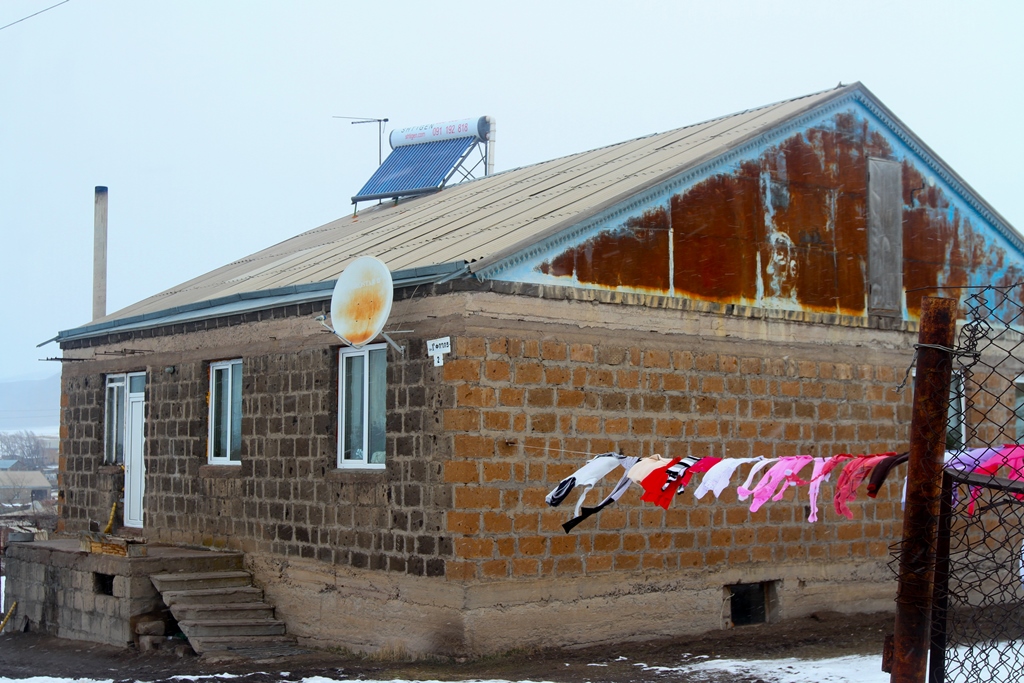 "For example, today it's stormy weather outside, and the sun is almost not visible. However, the water temperature in our heater can reach 40 degrees. It's enough for us to do household chores: to wash dishes and clothes and to cook food. In summer the water temperature reaches 99 degrees above zero, while in winter the average temperature is 65 degrees above zero. The equipment was installed at our place several years ago.
"We bought the equipment under a capital lease [a form of financing, a long-term rental with possible acquisition of ownership of an asset upon payment of the whole leased amount – ed]. We pay AMD 5,000 ($10) per month. Anyway, we would have paid that much if we had used electric power, but we know that we will acquire ownership of the equipment in a couple of years and we will have hot water free of charge. People find it hard to pay for it along with their loan payments, otherwise more people would have taken advantage of it," says Haykaz Karapetyan, a resident of Basen village.
According to Gurgen Petrosyan, director of the Basen Community Development Fund, technological progress is being made and some new solar collector models have recently appeared. The prices have dropped down to between AMD 380,000 and 480,000 ($780 – 990). There are also certain discounts for Basen residents, which is considered to be an advanced community in terms of solar energy use. However, not everyone can afford such expenses.
There are also those who are encouraged by collector efficiency calculations and are willing to use PV (photovoltaic) systems. These systems not only allow for water to be heated, but also for electricity to be generated. However, it's twice as expensive.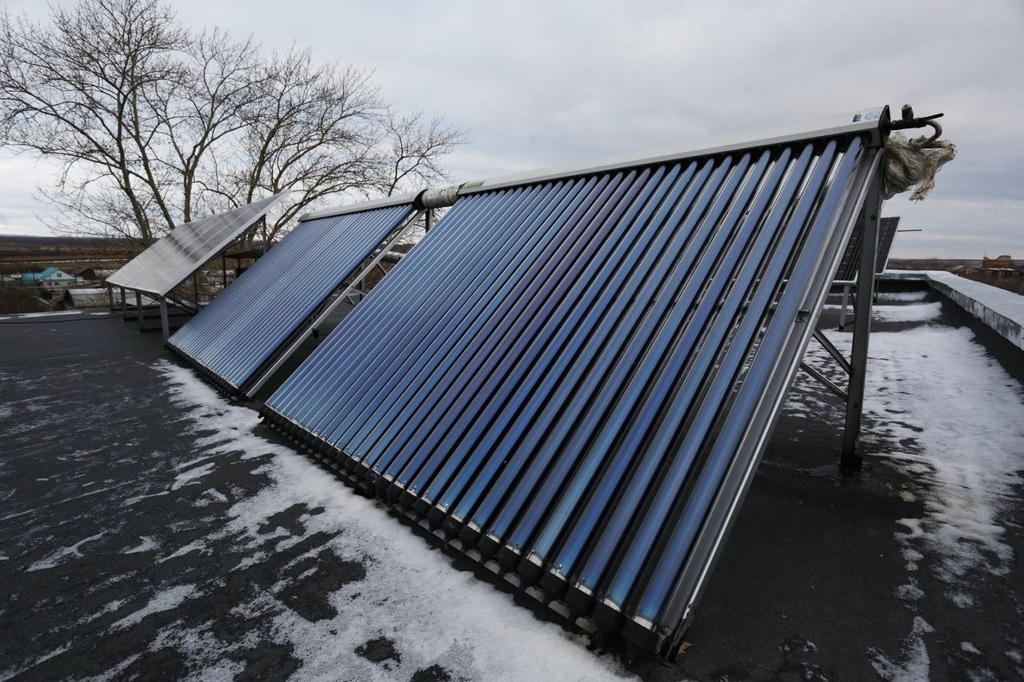 In the Shirak province, as in other regions, there are some major manufacturers who generate more electricity in summer than they actually need. They transmit it to the electric grid company for storage so that it can be used later in winter.
"Solar energy will save our rivers. HPP [High Pressure Processing] has spoiled river ecosystems. However, we need to be cautious because some agricultural areas may be used for this purpose, and large systems that process solar energy may be installed there. Agriculture will be affected in his case.
"For this purpose it's better to use mountains, infertile lands and roofs of buildings. However, companies install the equipment in fields rather than on top of roofs, so the idea should be treated with caution," says Gevorg Petrosyan, an environmentalist.
Solar power is not the only option
There is solar-powered equipment in Basen that produces an unusual type of fuel, a biomass residue, from agricultural crops. In the past villagers used to burn it in the fields, whereas now it is submitted to the Basen fund where it is processed, condensed and converted into fuel in the form of pellets.
The production of straw-based pellets is also important in terms of the environment: it will help to stop mass fires on agricultural land after crops are harvested, which causes soil erosion.
"In the Shirak province winter lasts for approximately 6-7 months. Thus, our goal was to find the most cost-effective resources available … Straw from wheat and barley is our raw material. Last year was dry and straw was expensive, so even poor quality straw was used to feed the animals. In addition, we had fewer orders last year.
"About 3,000 people have come to the village to see our equipment. This year we used pellets made from residual sawdust that we brought from the city," says Hamlet Petrosyan, pouring the contents of another bucket into a bag. One bag is enough for heating throughout the day.
Pellets are burned in special energy-efficient furnaces that resemble gas heaters. The villagers have calculated that every winter they spend about AMD 80,000 – 100,000 ($165-206) on firewood, whereas with pellets they need just AMD 30,000 ($61).
"Now as I have better studied the potential of Shirak province, I can see more opportunities for the use of biomass. It can be different-type residues such as leaves, straw and household waste. The volume of biomass produced in Armenia is equal to the number of trees chopped down. If we improve the technology for the effective use of biomass and make them more affordable to people, we will manage to solve heating problems without using wood.
"Some 'crazy' businessmen who will take risks and make investments to create cheaper furnaces and produce new technological equipment may play their part in this regard. It's very risky now, but if people are convinced of its efficiency, profit will be guaranteed," assures Gevorg Petrosyan, an environmentalist.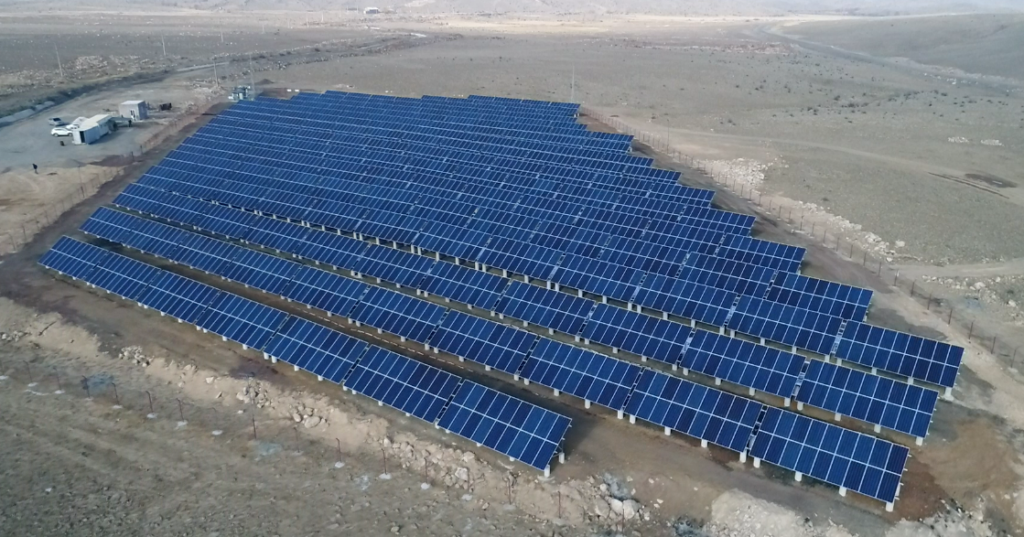 Although some villagers still prefer to burn dung and wood instead of pellets, more and more people are showing interest in alternative energy sources. The process is gaining momentum.
The residents of Basen are also going to start producing biogas from animal manure. The next step will be the use of wind power. People are ready for changes and innovations, but they also need financial investments.