A beautiful documentary about mountainous Abkhazia released
"The Country of the Secret Spirit of Nature', a documentary by Tengiz Tarba and Alan Vouba, has been actively discussed in Abkhazia. It took the filmmakers several years to produce the film. They aimed at showing the beauty of highland Abkhazia which only people with special mountaineering skills can reach.
A photo of Alan Vouba (on the left) and Tengiz Taba (on the right)
"When preparing the film script, we relied on the works by the Abkhazian historian, Shalva Denisovich Inal-Ipa," says Tengiz Tarba.
An excerpt from Inal-Ipa's book:
"Portraying the mountain inhabitants of the southeastern Black Sea coast, Strabo provides a description of their methods of climbing the mountain slopes: "The summits of the mountains are impassable in winter, but the people ascend them in summer by fastening to their feet broad shoes made of raw ox-hide, like drums, and furnished with spikes, on account of the snow and the ice."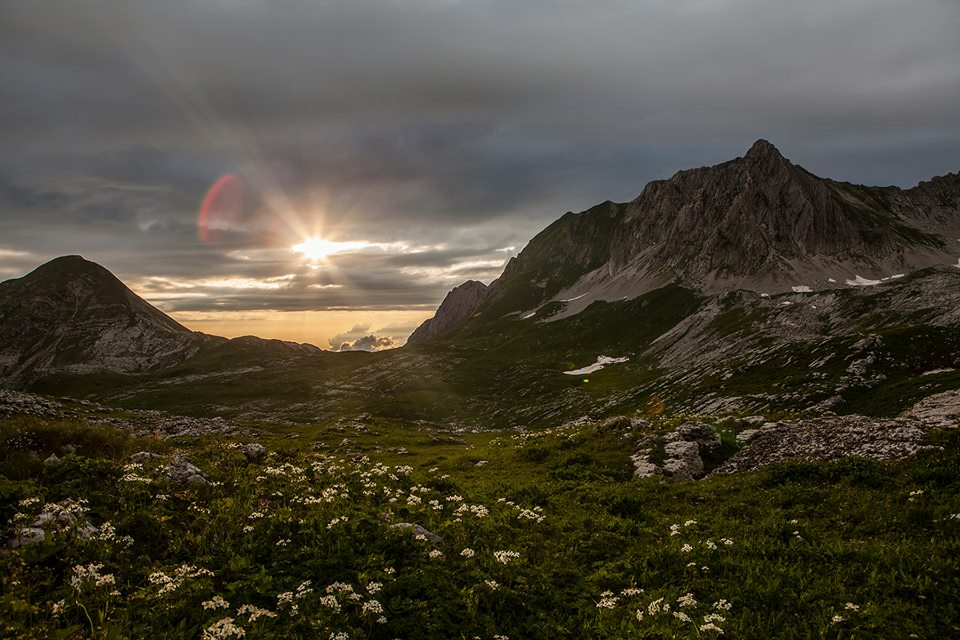 Tengiz Tarba and Alan Vouba, the co-founders of the 'Highland Abkhazia' Foundation produced a documentary entitled 'Highland Abkhazia' 6 years ago. The idea is simple – to help preserve the nature through the promotion of Abkhazia's highland. The 'Highland Abkhazia' Foundation organizes expeditions, publishes leaflets and calendars, arranges photo-exhibitions and produces documentaries.
Since 2015, the Foundation has been engaged in the implementation of 'The Seasons of the Year' project, which is a unique project of particular importance for the whole Caucasus. The idea is to conduct hiking tours, horseback and vehicle expeditions, to all mountainous regions of Abkhazia in each season of the year.
The list of locations they have visited includes such remote and hard-to-reach areas like Agura track, Grybza valley, the Arbaika mountain massif, the Adyuada Lake.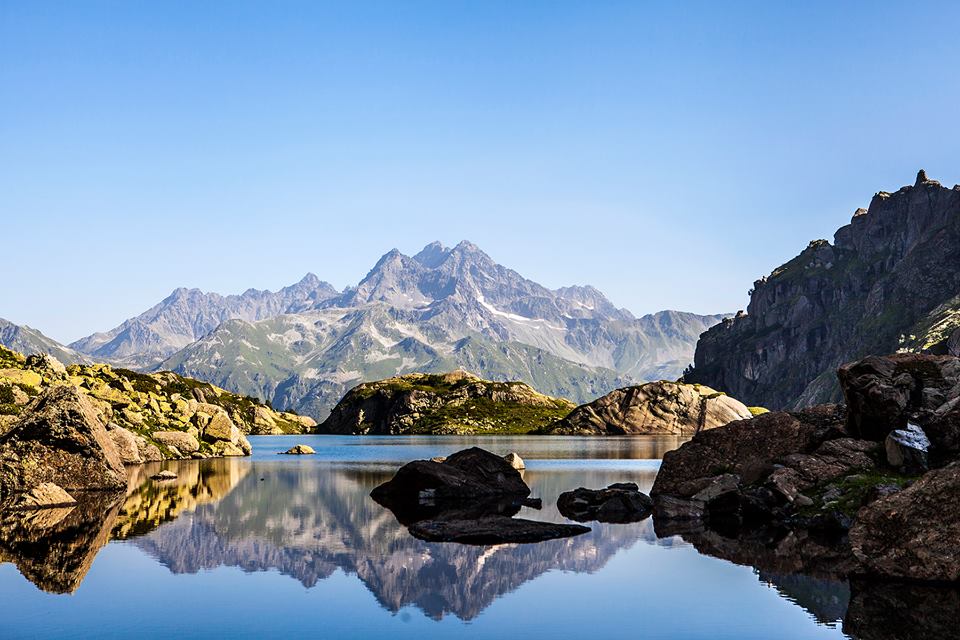 Four 10-day winter expeditions turned out to be the most unique ones. The team visited the remote mountainous areas that until then could be accessed only by helicopter. The snow depth there reached 14 meters.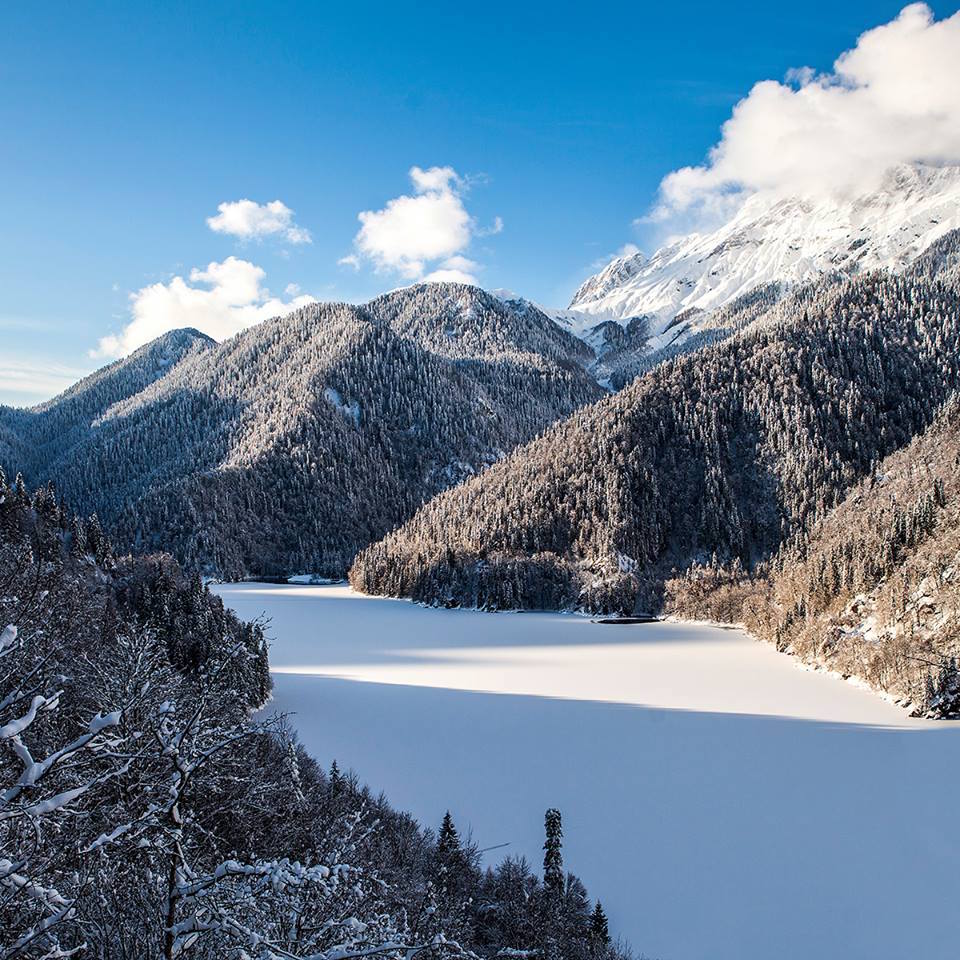 "It was then that the winter nature of highland Abkhazia was photographed and shown to the world for the first time," Tengiz Tarba stated at the opening of the 'Seasons of the Year' exhibition, in November 2016.
The Foundation's projects are carried out through private companies' donations, as well as by the state agencies' funds. The documentary "The Country of the Secret Spirit of Nature' was filmed with the assistance of the President of Abkhazia, Raul Khajimba. 'Aquafon GSM' mobile network operator, was the general sponsor of the project.
The documentary was premiered in Abkhazia on 22 April 2017.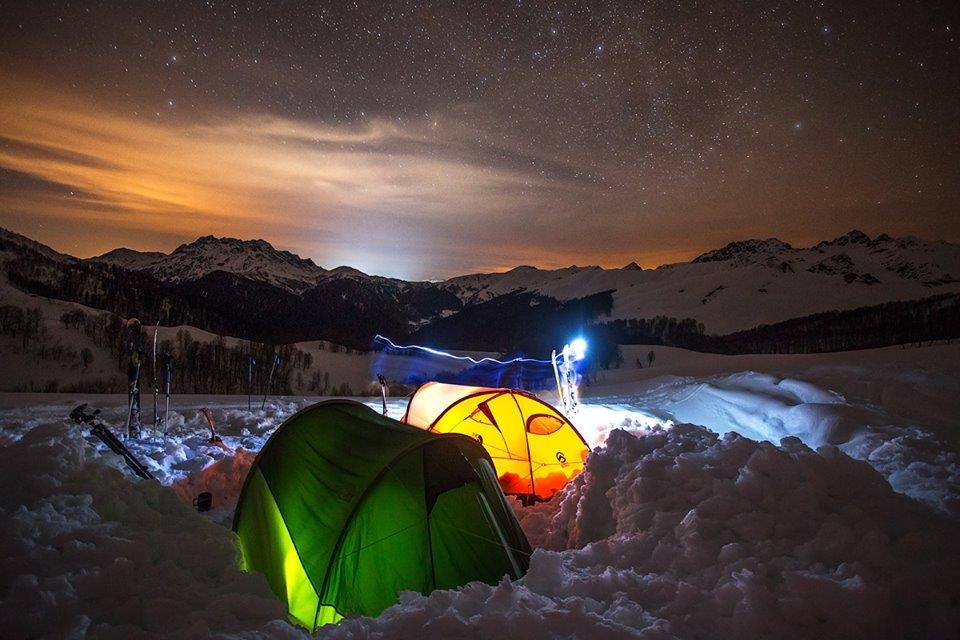 The photos are courtesy of the Mountainous Abkhazia Fund. See more photos in the JAMnews report 'No one has seen this snow before'
The opinions, expressed in this article convey the author's views and terminology do not necessarily reflect the views or opinions of the editorial staff.