300 IDP families in Azerbaijan to receive new apartments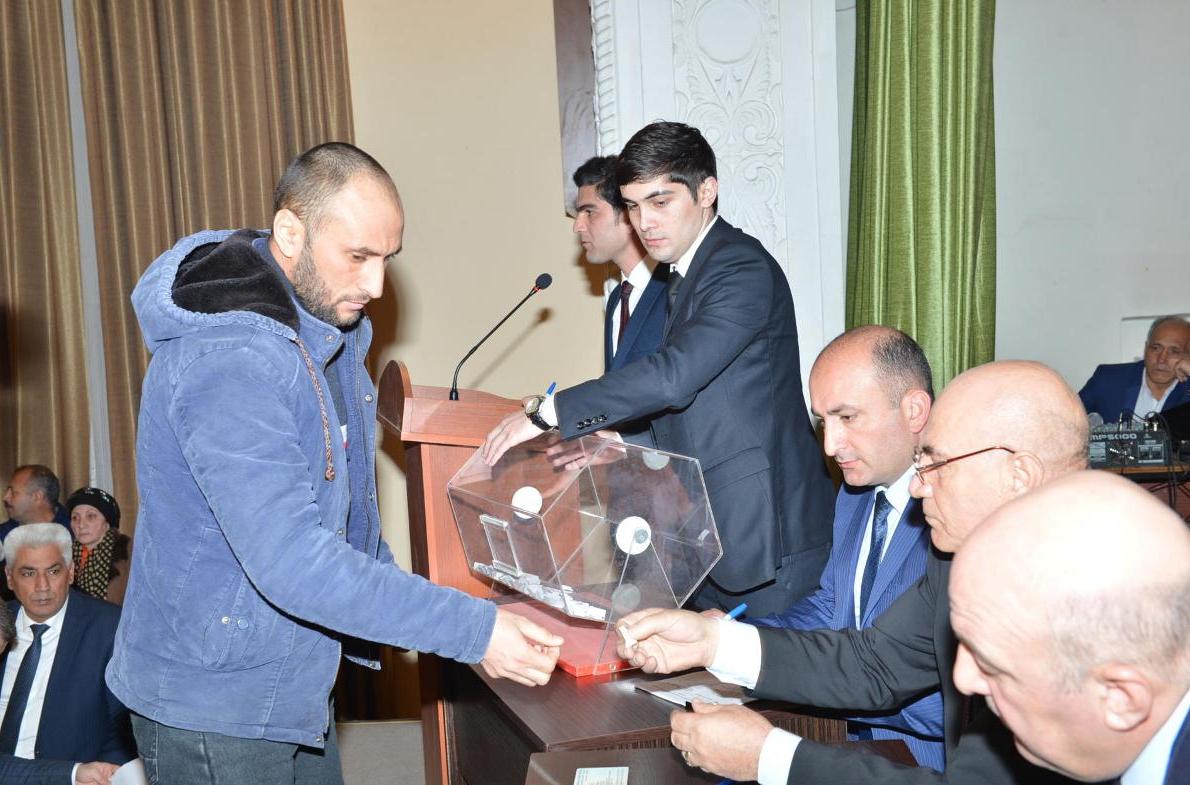 Three hundred IDP (Internally Displaced Person) families from Karabakh are to receive new apartments.
Prior to receiving housing from the state, people who lost their homes in the Karabakh conflict (between Armenia and Azerbaijan in the early 1990s) lived in difficult conditions in cramped dorms, abandoned buildings and other temporary shelters in Sumqayit and on the Absheron peninsula.
These 300 families will be settled in a new residential complex designed for 1,000 families. It is located in the Garadagh district, approximately half an hour from Baku.
• The refugee carpets of Karabakh 
• Conflict between families of deceased soldiers and Azerbaijani authorities may soon be resolved
The Karabakh conflict has made hundreds of thousands of people refugees on both sides. The Azerbaijani authorities officially say that there are more than one million refugees from Armenia, Nagorno-Karabakh and the surrounding areas.
However, independent sources citing census data from the Soviet era and data from the UNHCR UN Refugee Committee consider this figure somewhat overestimated.
British journalist Thomas de Waal cites the figure at about 750 thousand (more than 10% of the total population of the country at the time) in his book Black Garden.
Refugees and displaced persons settled where they could – from dormitories to tent camps and empty wagons. Some still live in such conditions. The state is gradually building special towns for them to provide them with shelter. Last year, 5,900 families received apartments or private homes.
Toponyms and terminology used in the article, as well as views, opinions and strategies they contain, do not necessarily reflect the opinions of JAMnews or any of employees thereof. JAMnews reserves the right to delete comments it considers to be offensive, inflammatory, threatening or otherwise ethically unacceptable.