Violence in Georgia's schools - when does it end? Psychologists, teachers and experts respond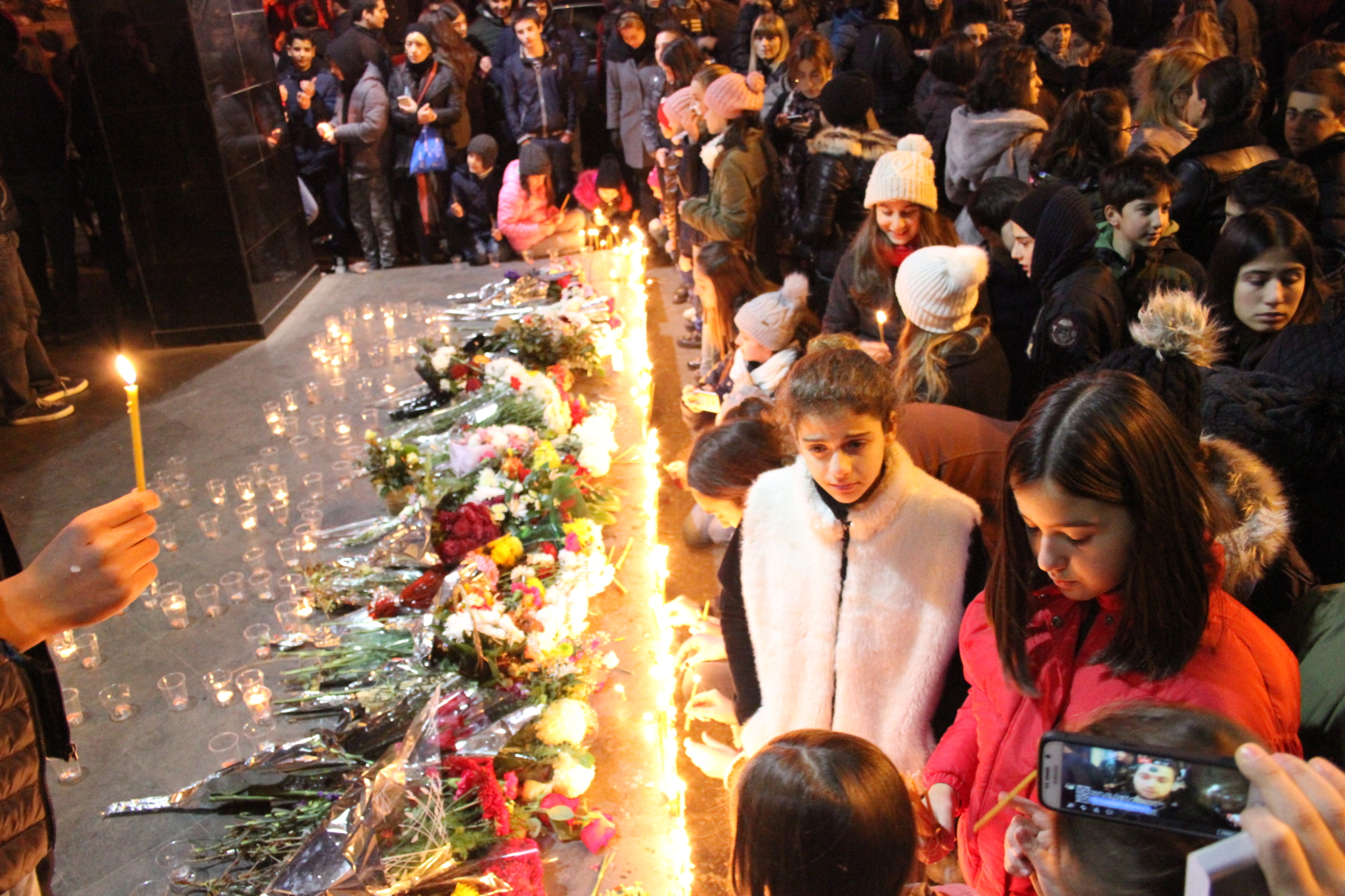 On 2 December yet another minor was killed after suffering a knife wound to the chest in the village of Opschviti in the Tskhaltubo district. A classmate and friend of the deceased has been accused of the brutal murder.
These tragedies have caused fierce discussions within the Georgian community on Facebook. However, everyone feels that the school, and the education system as a whole, are faced with serious problems today.
JAMnews spoke with students, experts in the field of education and psychologists. We tried to find out what the situation is in schools today, and the way forward in dealing with these problems.
________________________________________
Nino, 15
Public school student
"Fights, showdowns, humiliation – all of these are constantly present at our school. But it's often covered up. There was a case when the parents just transferred the kid to another school in order to avoid a scandal. Meanwhile the bullies remained and continued to study at our school. Sometimes girls fight each other even worse than boys do. There was an instance where two girls fought each other over a guy, and were separated by a "mandaturi", an administrator authorized and trained to prevent conflicts in school.
"More often there's moral and verbal violence. Most of these cases are kept secret from teachers and administrators. I became a victim of bullying myself. One of my classmates encouraged others not to talk to me or invite me to birthday parties. I told my mom and she met with the school's director. The director then spoke to that student, and with that my humiliation was over."
Maya Kurtsikidze
Head of the UNICEF communication program in Georgia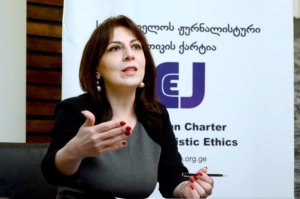 "Throughout 2016 – 2017, the Office of the Ombudsman of Georgia supported by the United Nations Children's Fund conducted a study of violent incidents in schools. It turned out that bullying among schoolchildren is a common form of their interactions. Children are often humiliated, screamed at, and have their dignity trampled. Most of all, the low level of competence seen in the people who are supposedly responsible is extremely troubling.
"They don't know how to react to violence properly. Since 2010, referral procedures have been in place in Georgia to protect children, obliging all professionals working with them to react to violence.
"If a teacher sees that a child has become a victim of violence, they are obligated to inform the relevant office. The observation revealed that school personnel don't have significant awareness about issues of violence, and think that the only violent incidents are those that have escalated to severe forms. During the study it was revealed that, unfortunately, teachers themselves often resort to violent actions in the educational process.
"But students also don't know what constitutes violence, what rights they have themselves, and who to turn to as a victim. It's as if no one has ever talked to them about it. Most importantly, children don't trust the system. They believe that appealing to a teacher or 'mandaturi' will only cause new problems.
"There is not a single policy in schools today to manage violence. We recommend the promotion of preventative mechanisms, not punishment. It's long been proven that punishment usually complicates the situation further. Directors and teachers should use a strategy that is not based on fear, use of physical force, threats, or humiliation."
Simon Janashia
Education Expert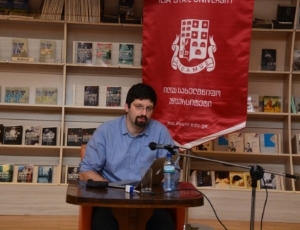 "Violence in the interactions among schoolchildren not only comes from cultural and social norms outside of the school's walls but also from other sources. Violence is also connected to the improper organization of the educational system's structure itself.
"A system based on control rather than the development of value of relationships is a vicious one. For example, GEL 60 million has been spent on the 'mandaturi' system. Not even half of this amount was spent on introducing values to students, training in conflict management, or on campaigns against violence.
"This system which allows you to have seven or eight parallel classes in school, is atrocious [parallel classes in this case are multiple classes of students in the same grade (5th grade, 6th grade etc.) and remains mostly the same throughout the pupil's schooling].
Our schools are organized incorrectly in this sense. School №51 is one of the most congested in Georgia. Classes there were reorganized a few years ago so they could accommodate twice as many students. Now there are so many students (about 2 500 pupils) that many of them are not acquainted with each other. In schools where teachers and students don't really know each other, where there is no mutual respect for each other, where no one helps each other, when there's no joint entertainment etc.
There is always a high probability of conflict. The fact is that in small schools where students know each other well, the likelihood of aggression is lower and problems that arise are easier to react to and resolve.
"Today schools are focused more on control rather than development. There is distrust at different levels in schools: children don't trust teachers and teachers don't trust 'mandaturi'. If students know about conflicts, they don't turn to teachers or 'mandaturi' because they are afraid it will lead to tougher control and punishment.
"Children should be able to solve conflicts in school, and shouldn't need outside help or to resort to street fights. They must be able to leave the situation and preserve their dignity at the same time.
"I remember that the situation with juvenile offenders was much worse in 2007. The ministry decided to study the scale of what was happening at schools and 'raided' several of them. They only warned directors, saying that the main purpose of these raids were to study the situation and that no one would be punished, even if pupils were found with 'cold' weapons [such as knives].
The campaign ended with no knives, knitting needles, or even cigarettes found in the schools that were raided. Parents revealed how teachers helped students hide their cigarettes and knives.
"There are many incorrect, rooted norms in society, including in the teaching environment. Basically, teachers are convinced that a young man should be able to fight and grow up from these situations.
"There is also an issue of knowledge. A normal school should be able to provide the student with the skills to reduce the level of conflict. In Scandinavian countries for example, they teach that you can't indifferently watch a fight – you either interfere in the situation to stop it or you run for help. I suspect that there isn't a single school in Georgia where a student would be advised about how to act in such cases."
Maya Tsiramiya, Psychologist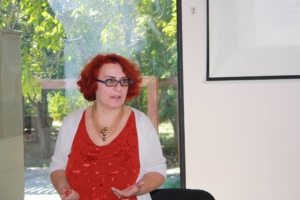 "The fact that corporal punishment is not an option has been established in hundreds of studies. Repressive methods have never worked well in the teenage environment. It's not about how to avoid responsibility. On social networks, I came across such concerning commentary. Some suggested a gas chamber for perpetrators, others lynch courts and life imprisonment. What do we want? Revenge for criminals? Why? This is worth thinking about.
"What is happening today is a crisis. There is an urgent need for crisis intervention in schools. Teachers heading to lessons should think very hard about what they need to say and do. One wrong, poorly chosen word can traumatize a child.
"The primary need now is to interact with school employees because they are in a terribly stressful situation. The Ministry of Education has the necessary resources. A strong group of psychologists work with the 'mandaturi' office. Hopefully they will be included in this process. Today, poignant questions will be raised in every school. Each school should have a crisis management strategy.
Each school should know how to act when there is a confrontation between peers, when there are bullying attempts or even suicide. There is no such guide available now, despite the fact that the Ministry of Education has been repeatedly advised to create one.
Now we are faced with an urgent need for one. This is something that needed to be done yesterday."