What's it like to be elderly in Georgia?
According to the 2014 census, 14.3% of the Georgian population are pensioners.

This means that Georgia is an aging country (the country is considered 'aging' if 7% of the population is over 65), and is due to a low birth rate and a high level of migration – not due to a long life expectancy.

According to this indicator, Georgia ranks 95th in the world. Life expectancy is 74 years in Georgia, while in most European countries this figure exceeds 80.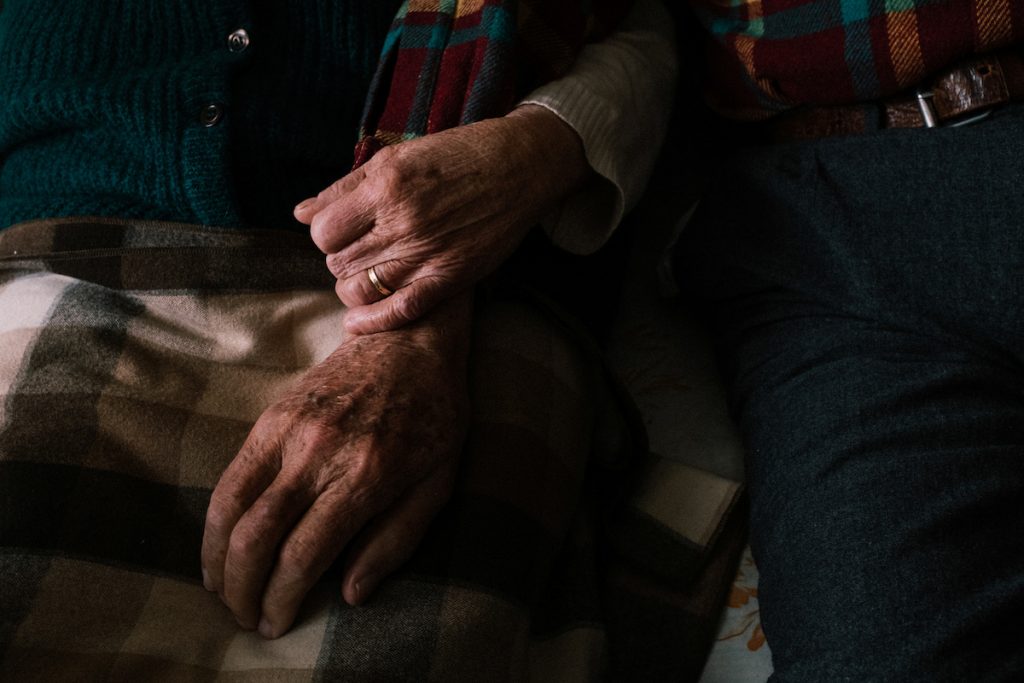 At the end of last year, the Center for Training and Consultancy (CTC), together with the Javakhishvili University of Tbilisi Poll Center, conducted a study on how older people live in Georgia.
In the study conducted in July-August 2019, 120 elderly people from Ozurgeti, Lanchkhuti, Zugdidi and Tbilisi were interviewed. The survey revealed the main problems to be a weak economy and low level of medical services.
Most of the interviewed elderly said they suffered from a lack of resources, insufficient nutrition, a lack of quality medical treatment and the inability to buy necessary medicines. 
Most of them live on their retirement pensions and the help of family members.
The Georgian elderly do not travel, do not visit theaters or cafes. Despite the fact that elderly people make up 14% of the Georgian population, they cannot be called a socially active layer. They are rarely seen at any events. Their social contacts are limited to family, relatives and neighbors.
What do they live on? Conditions, income, employment
● An average elderly person in Georgia lives on their retirement pension, which is 220 GEL (about $70). 56.7% of the elderly say this is their only source of income.
● Elderly people who continue to work do so due to difficult material conditions.
● People over 65 make up 11.5% of the total employed population of the country.
● The unemployment rate among people over 65 years of age is lower in comparison with other age groups – 3.3% (total indicator 12.7%).
● However, this applies only to physical labour. In the field of health care or pedagogy the situation is the opposite – older women make up 8.8%, while men – only 4.6%.
●In Georgia, comfortable housing conditions remain relatively inaccessible for the elderly, for example, with a constant water supply and sewage system, etc. (de Bruni & Chitanava, 2017)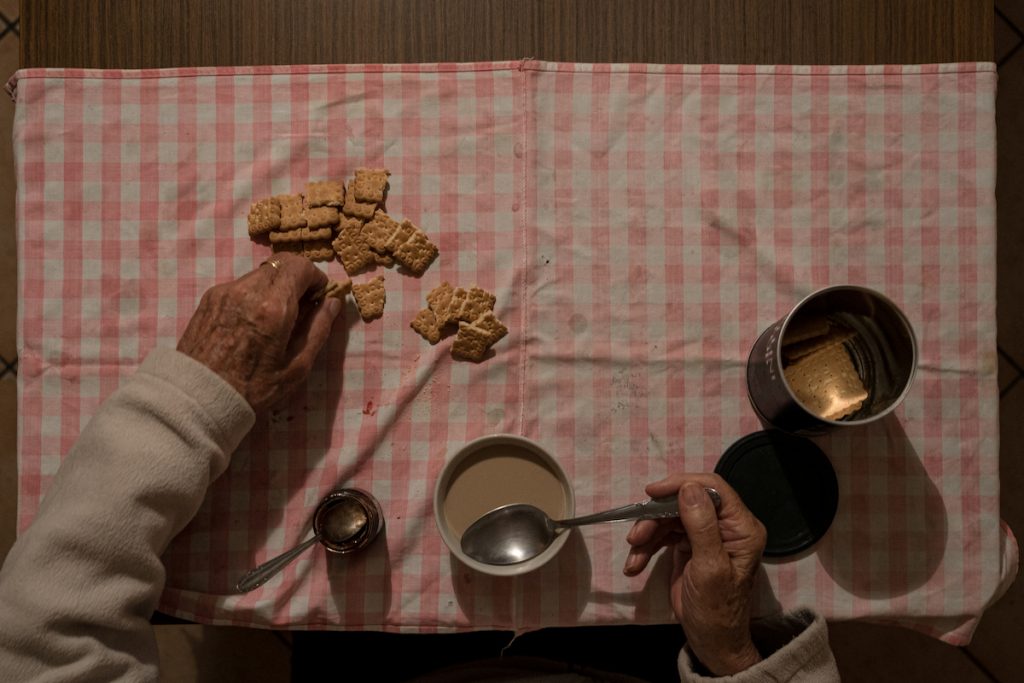 Main concern – health
● 57.6% of respondents complained of 'poor' and 'very poor' health.
● 20.5% of respondents were people with disabilities. 33.5% were over the age of 80.
● Most complain of chronic illness. 60% find it difficult to climb stairs, 51% have trouble to take a shower, 33% – to walk.
● The most common problem of older people with disabilities is vision problems and blindness.
● The most common cause of death in older people is heart disease.
● However, 30.2% of deaths of elderly people in Georgia are not classified, i.e. the exact cause of death is not established.
● 2.1% of the Georgian population, i.e. more than 80,000 people need daily long-term care. But in the universal health program such services are not provided.
● Accordingly, this burden falls on family members – mainly spouses, children, or you have to hire caregivers.
● In Georgia, home services are not developed. This is mainly done by non-governmental organizations with the help of foreign donors. But there are few such organizations, and their financing is fragmented.
With whom do they live, with whom do they communicate? Socialization
●Every third elderly person in Georgia is either single or lives with a spouse.
●All social contacts are limited to family, relatives, neighbors.
● According to the 2014 census, out of every 5 elderly women (19.8%) and 10 elderly men, one (one) is completely alone.
● 59% of women and 18.7% of men over 65 are widowed. The serious difference is due to the longer life expectancy of women and the difference in the age of the spouses.
What do the elderly want?
● The main desire is to increase pensions (53%); in second place – cheaper drugs (38%);
● 13% of respondents complained about lack of communication; 9% need access to home care.
● Only 8% think that old age has some good points.
Programs for the elderly
● Pensions are provided to all Georgian citizens who have reached the appropriate age. Except for those who continue to work in the public service.
● A universal health program is in place for all senior citizens.
● Municipal assistance is, as a rule, one-time help: the payment of a small amount, distribution of drugs, benefits for utilities payments.
● Only 30% of respondents use public services.
Psychological state
● Every third survey participant (31.7%) showed signs of depression.
● Most respondents are dissatisfied with their lives and look to the future with pessimism.