Grain crisis: why Ukrainian products are shut out of the EU and what Brussels will do about it
Grain crisis in Europe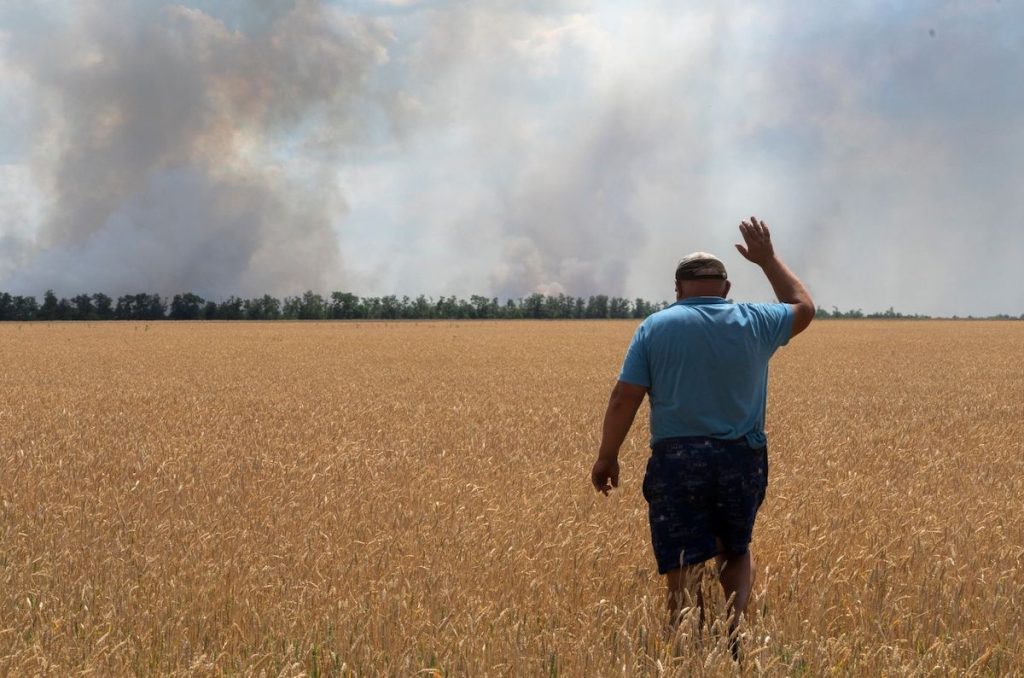 Several EU countries hve immediately suspended the import of agricultural products from Ukraine, declaring losses in their agricultural markets. In Kyiv they say that such trade with Ukraine is beneficial for the EU.
What is the reason for the refusal of imports, and how re they reacting in Brussels? JAMnews partner Hromadske says:
In early April, after a massive protest by Polish farmers, Polish Minister of Agriculture Henryk Kowalczyk resigned.
The reason for the protest was the crisis associated with Ukrainian grain. Polish protesters are unhappy that Ukrainian grain, which should go through Poland in transit to other countries, remains in Poland and is sold there, which is why Polish farmers lose their income as the price of grain decreases.
The head of the Polish ruling party Law and Justice, Yaroslav Kaczynski, said that Poland remains a friend and ally of Ukraine, but Warsaw is forced to ban imports due to the difference between Polish and Ukrainian agriculture.
Poland was joined by other European countries and in April, Poland, Hungary and Slovakia banned the import of agricultural products that originate from Ukraine or are imported from it.
The ban will be in effect until at least June 30. Until that time, the countries are waiting for the adoption of measures by the EU, in particular the revision of the full duty-free import of Ukrainian goods.
Bulgaria is also considering a ban on the import of grain from Ukraine, because due to the restrictions of Poland and Hungary, they fear that products from Ukraine will accumulate.
The Ministry of Agrarian Policy of Ukraine claims that Poland's decisions contradict agreements. A week before the ban, the countries agreed that four crops – wheat, corn, sunflower seeds and rapeseed – would transit through Poland until July 1, 2023.
"We understand that Polish farmers are in a difficult situation, but we emphasize that Ukrainian farmers are in the most difficult situation right now. It is on the territory of Ukraine that a war is going on, it is Ukrainian farmers who suffer enormous losses from Russia's war against Ukraine, and it is Ukrainian farmers who are dying in their fields from Russian mines," the ministry said in a statement.
Poland notes that they are not against transit, but under certain conditions. Poland's Agriculture Minister Robert Telus says talks are underway.
According to him, Poland wants guarantees that products that "destabilize" the Polish market do not remain in the country.
The European Commission called unilateral actions of EU member states unacceptable, because trade policy is the exclusive competence of the EU. They said they were waiting for detailed information from Poland and Hungary on the reasons for the ban. The European Commission is expected to propose steps to ensure that grain from Ukraine travels to its destination, i.e. Africa, and does not remain in neighboring countries.
---
Ukraine has traditionally been a major exporter of grain, on which the food situation in the poorer countries of Africa and Asia depends. Due to the Russian invasion, the transportation of agricultural products from Black Sea ports has become more complicated, so part of the grain is transported by land through EU countries.
In 2022 Ukraine sent several million tons of agricultural products to countries experiencing a food crisis, of which 600,000 tons went to countries on the verge of starvation. And in November, President Volodymyr Zelenskyy also announced the "Grain from Ukraine" humanitarian program, which focuses on famine-stricken countries in Africa and Asia.
More than thirty countries and international organizations have joined the program and more than $180 million has been raised for it.
Grain crisis in Europe
---
Supported by Media Network