Five must-see places in Ganja according to the local resident
Five must-see places in Ganja
Ganja is the second-largest city in Azerbaijan. The city center but the city is quite large.
Throughout its history, Ganja has been repeatedly seized, even the name of the city has changed several times but Ganja survived despite all this, and I will present you with some of its most interesting places.
Heydar Aliyev Park
Heydar Aliyev Park Complex is one of the largest parks in the world. Its total area reaches 450 hectares, and there is an art museum, an amphitheater, an artificial lake located there. The Arc de Triomphe is also installed in the park. This park is one of the most favorite places for the pastime of Ganja residents and guests of the city.
Khan's garden
Khan's Garden is one of the oldest places in Ganja located in the city center. As I've mentioned before, the center of Ganja is not very large. Upon entering the Khan's garden, you will find yourself in a green oasis, fenced off from the city noise. Here you can only hear the birds chirping. In this part of the city, you can find people of all ages. If you ever come to Ganja, be sure to visit it.
Mausoleum of Nizami Ganjavi
The mausoleum of the great Azerbaijani poet of the 12th century Nizami Ganjavi is also located in Ganja. This 20-meter high structure is built of marble. In the courtyard of the mausoleum, there is an artificial lake and a selection of fine art.
Alexander Nevsky Church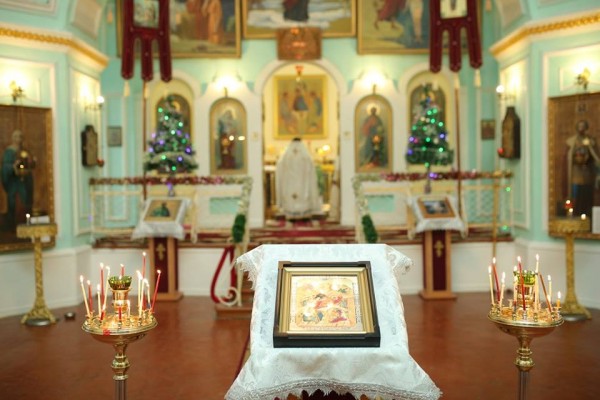 This church, built-in 1887, is the second oldest Christian temple in Azerbaijan. It is located in the Nizami region of Ganja. Tourists come here regardless of their religion. The temple is included in the national register of historical monuments of Azerbaijan.
Mausoleum of Imamzade
This architectural complex is a historical monument, located not far from Ganja old city and it is part of the state's historical and cultural reserve. The complex was formed around the old mausoleum over the grave of Ibrahim, the son of Imam Magomed Bagir, who lived in the 8th century.
---