"Cherry kebab" on the platform
Azerbaijani IDPs
In Soviet times, the railway settlement of Minjivan in the Zangilan region of Azerbaijan was a busy transport hub, where trains went from Baku to Yerevan and Norashen, and from Moscow to Tehran. Vafa Farajeva spent her childhood and youth in this village. Later, in 1993 during the first Karabakh war, their family was forced to leave the village, which came under the control of Armenia. Now, 29 years later, she hopes to return to Minjivan, but no one knows when she and her loved ones will get there.
"Actually, until the age of six I lived with my grandmother in Mingachevir [a city in the central part of Azerbaijan], and when it came time to go to school, I moved to my parents in Minjivan. And I immediately fell in love with this place. We had a very friendly community. And they were all distant relatives. It was worth saying whose daughter or granddaughter you were, for in response there was often the exclamation: "So we are relatives!".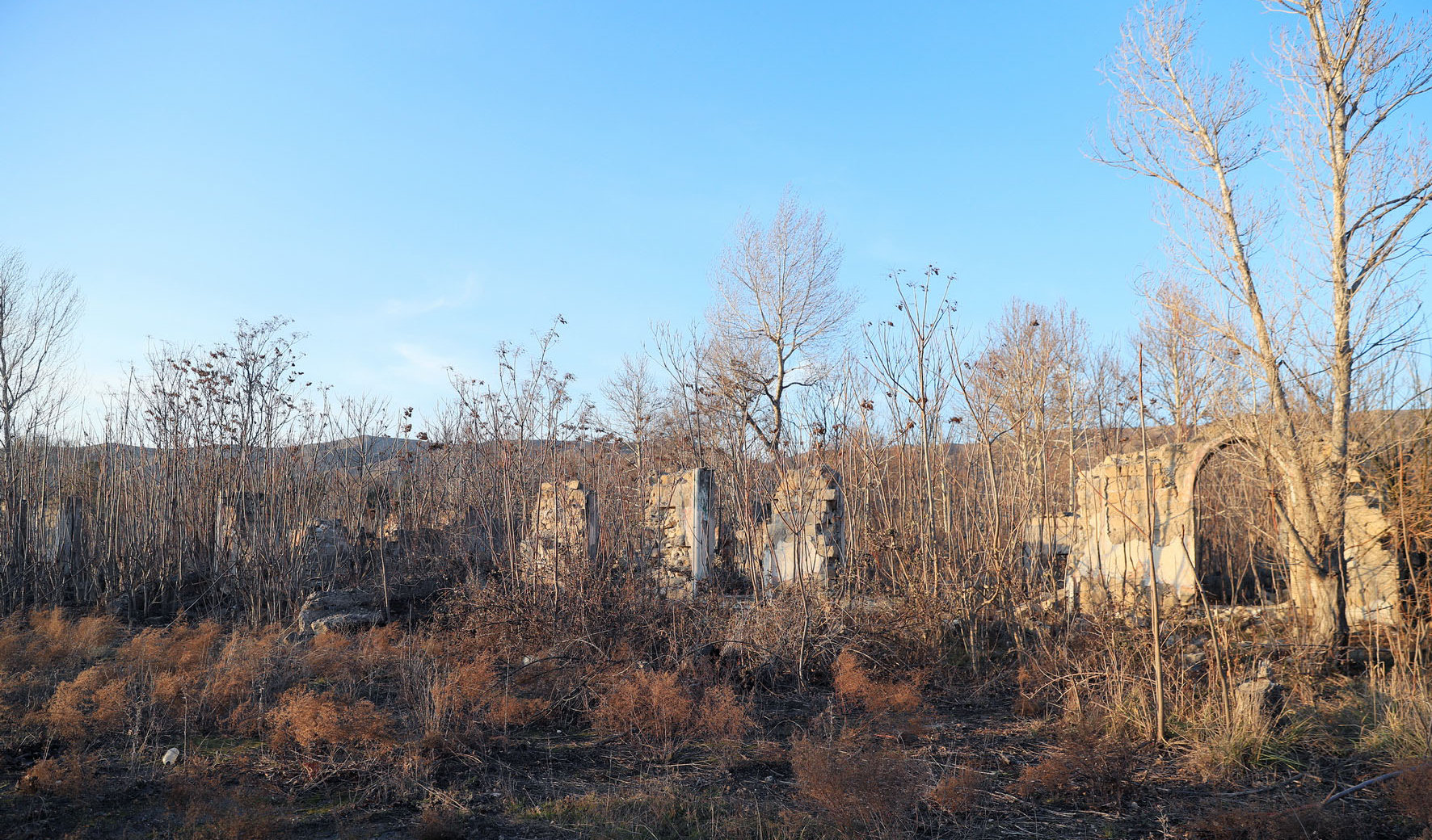 I remember how as a child we often went to the station for the arrival of trains because on the platforms they sold cherries strung on twigs. And although there was a lot of these fruits in my grandparents' garden, we adored this particular "cherry kebab" at the station.
And the class we had was good, we still communicate with the guys. By some miracle, all of us managed to get a higher education, although we finished school in the early 90s, after the start of the first Karabakh war. And although it had not yet come close to our village, there were bombs from time to time, and then parents tried to send us, the children, to a safe place to relatives in other areas. So we skipped classes a lot.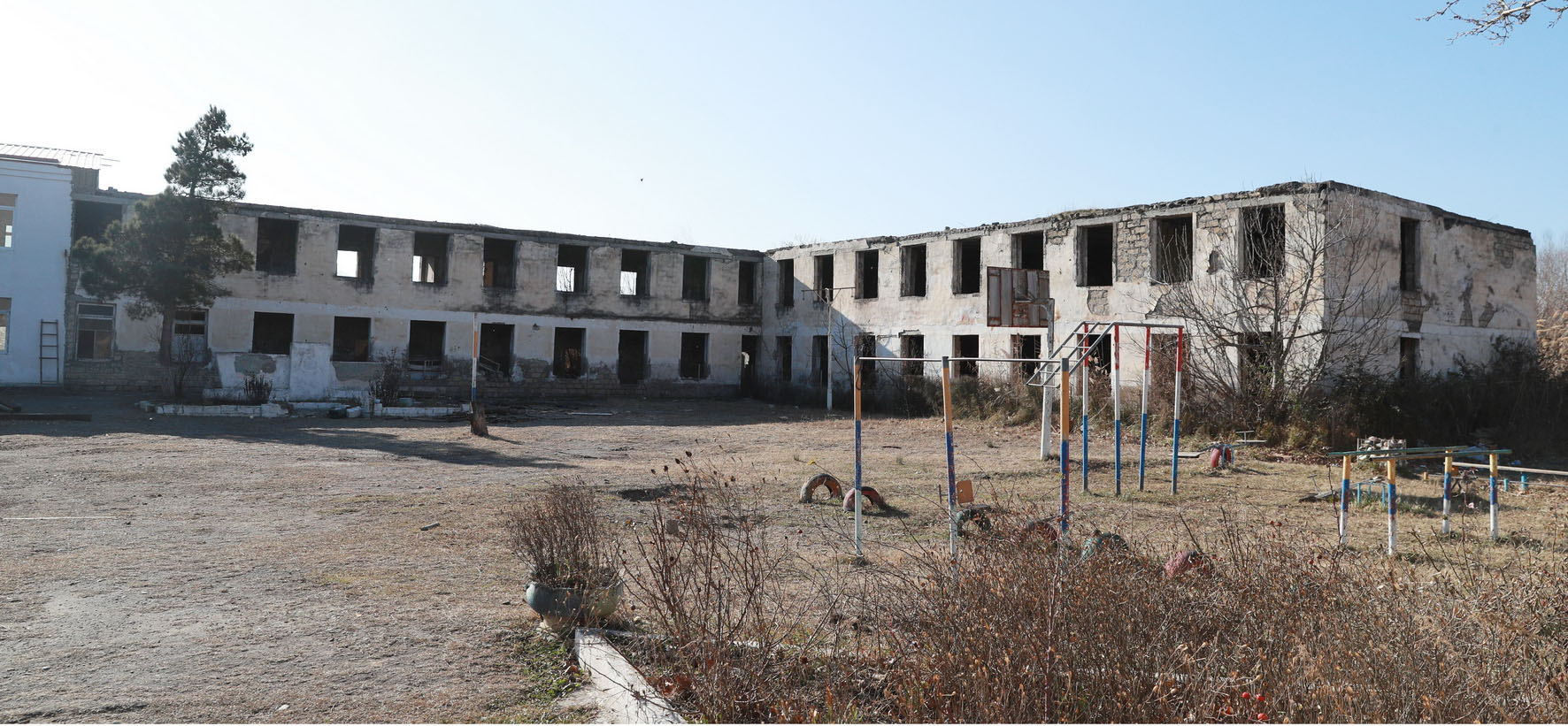 For the last few years in Minjivan, our family lived in a new three-room apartment that my parents received from the Railway Department because they taught at the railway school. They "stood" for several years in line, as was the custom then, and in 1988 they finally received housing. Repairs all done. We moved in in December, arranged a housewarming party. But in the midst of the holiday, the phone rang, my mother picked up the phone and changed her expression. And then she announced to everyone that they urgently needed to go to the station to meet Azerbaijani refugees from Armenia.
There were crowds of tired, exhausted people who had come all the way in freight cars. The adults fed them, let them rest, and then transferred them to other trains bound for Baku. Several families stayed and lived for some time in the building of an elementary school in our village.
And five years later, we ourselves fled, leaving both the apartment and everything that was in it. More precisely, not exactly us – at that time I graduated from high school and after the entrance exams went to my grandmother in Mingachevir. And while there, I heard on TV that Zangilan was occupied, civilians were evacuated to Iran through the Araz River, and some of them had drowned. I then had a nervous breakdown with partial memory loss. I was very scared. But, fortunately, everything was fine with my mother, brother and sister.
This is how the life of forced migrants began for our family, for 22 years of which we lived in the basement of a building of a Baku vocational school. Officials came, looked around, recognized that it was impossible to live in such conditions, and left. Only in 2018 we were finally given an apartment where we now live – me, my mother and brother, with his wife and two children.
In January 2021, with the film crew of an Azerbaijani TV channel, I got to Minjivan for the first time since then. I sobbed, looking at the ruins of our house. I was not even allowed to approach it, because of mines.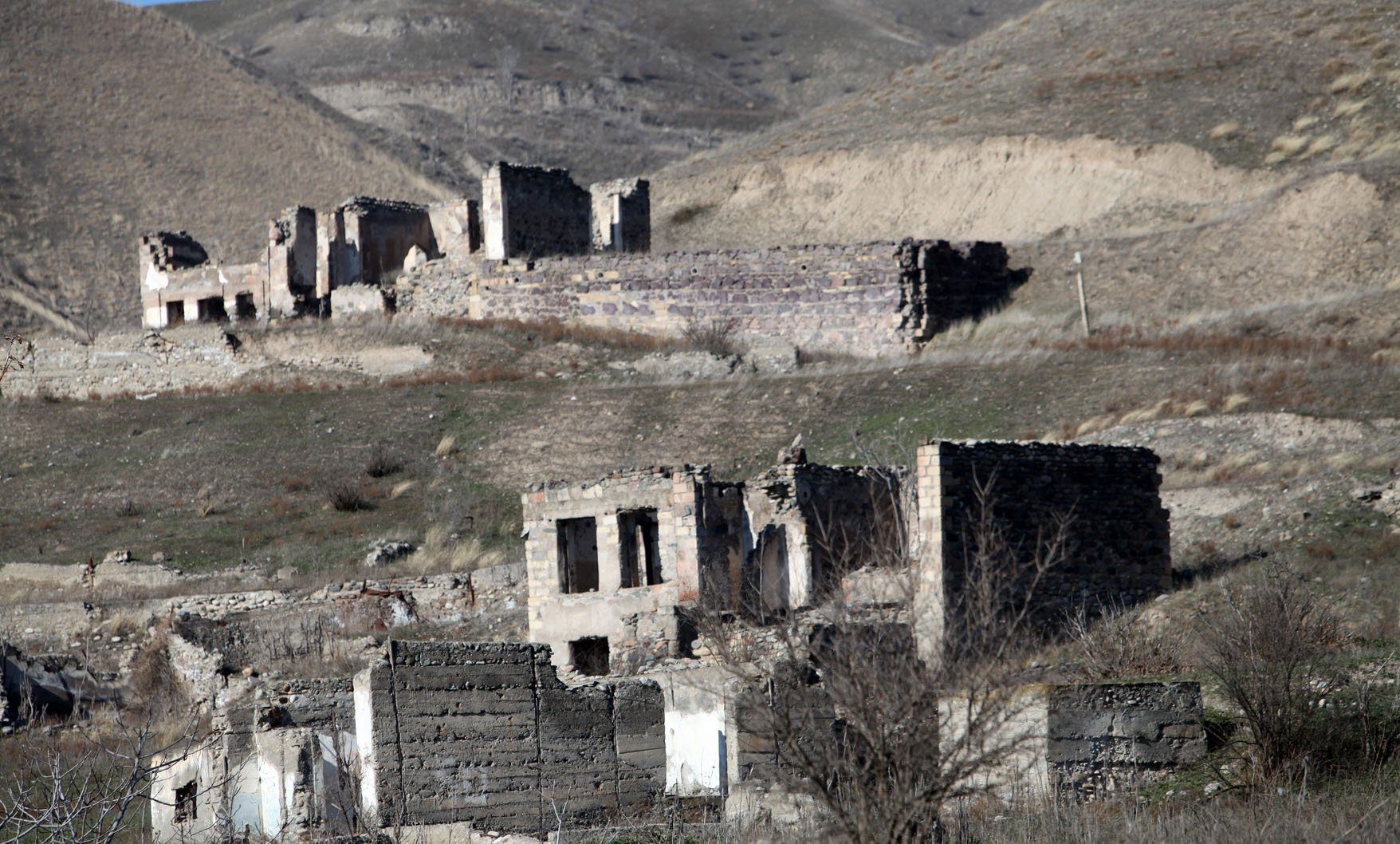 Some time after the end of the war, our family was summoned to the local executive authority and told that it was necessary to draw up a detailed list of all the property left in Minjivan – from an apartment to a refrigerator and carpets. Well, we made a list, and we were promised that all this would be compensated. But since then nothing has been heard. It is not even clear what kind of compensation we are talking about – monetary or some other. When I try to find something out, all I hear in response is "everything will be fine, just wait."
During a survey conducted among internally displaced persons, our family indicated that they intended to return to Minjivan. We do not want to live in any other city or village in Karabakh, we do not want to settle in "smart villages" with the same type of houses, one of which has already been built in Zangilan.
The conclusion of a peace treaty between Armenia and Azerbaijan is necessary and inevitable. In the end, we are neighbors in the region and will not get away from each other. And there are examples in history of how countries that were once at war with each other now live peacefully. Take England and France. Here we will sooner or later learn to live in peace and harmony with Armenia. More precisely not us, but subsequent generations.