Armenian opposition begins a "velvet revolution"
Another massive rally has been underway on Yerevan's main square since the afternoon. The demonstrators who first took to the streets on 13 April to prevent Serzh Sarkissian being elected as the prime minister are continuing to protest now that he has been elected after all.
The rally started with Nikol Pashinian, an opposition figure and the leader of the protests, greeting the crowd with a simple "Free people of Armenia!" This and one other greeting – "Proud people of Armenia!" – have become symbols of the protest movement.
Ex-president becomes PM, opposition gears up for large-scale protests
As he addressed the meeting, he said "an event that is sad and funny at the same time has happened – Sarkissian has been elected the prime minister, and they might as well have proclaimed him a tzar."
He called on the demonstrators to keep on fighting until what he said was "an inevitable victory."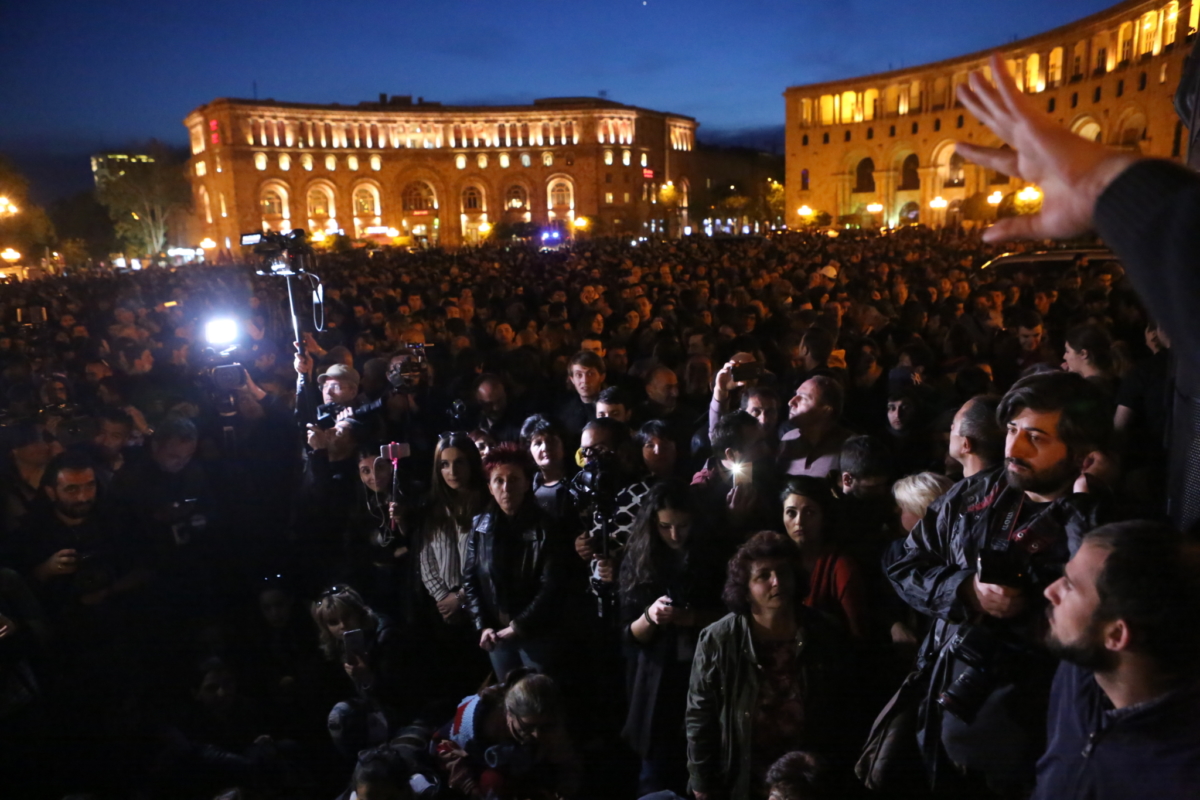 The main slogan at the rally is that the fight should remain peaceful to avoid providing the police with a pretext for using force.
The speakers said students were a major force in the protests.
They also said some prominent members of the Armenian diaspora supported the movement.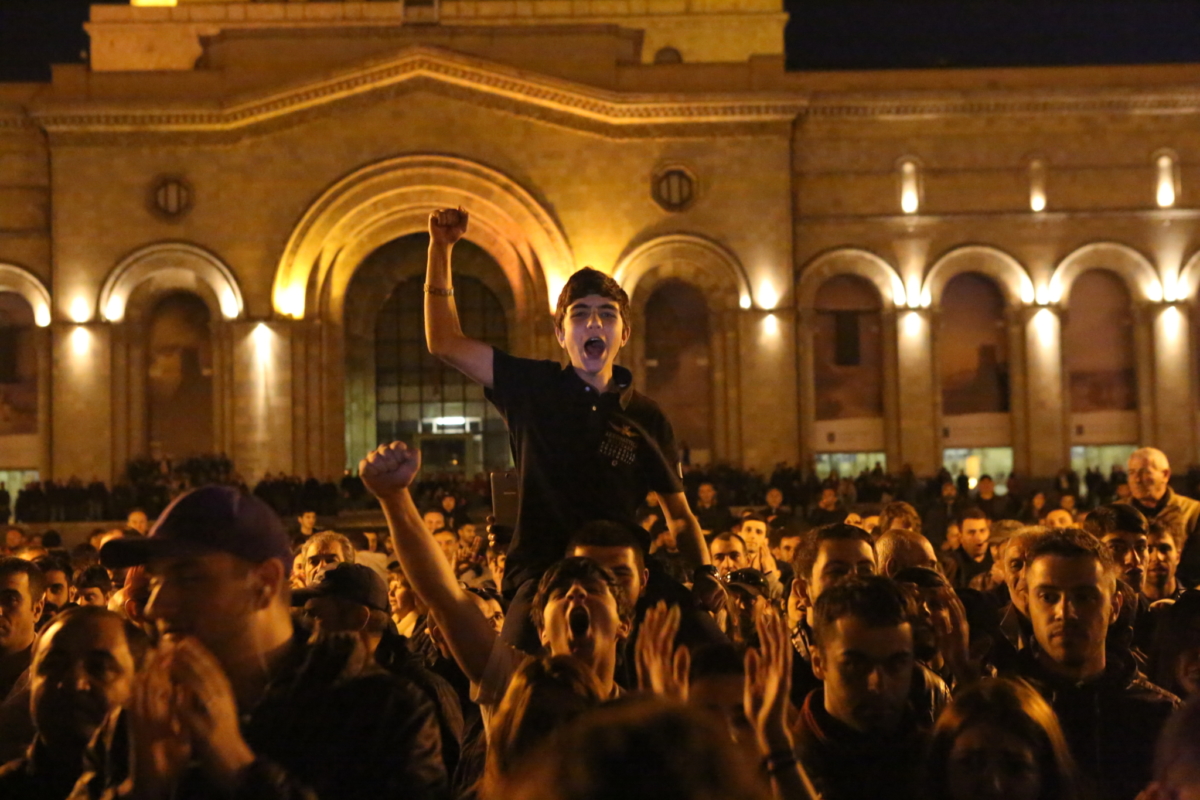 "Our actions are well-thought-out, carefully planned and effective," activist Tigran Avinian said. "They will continue until the power is in the hands of the people. This is a war of nerves. And the victory is going to be ours. A velvet revolution will happen."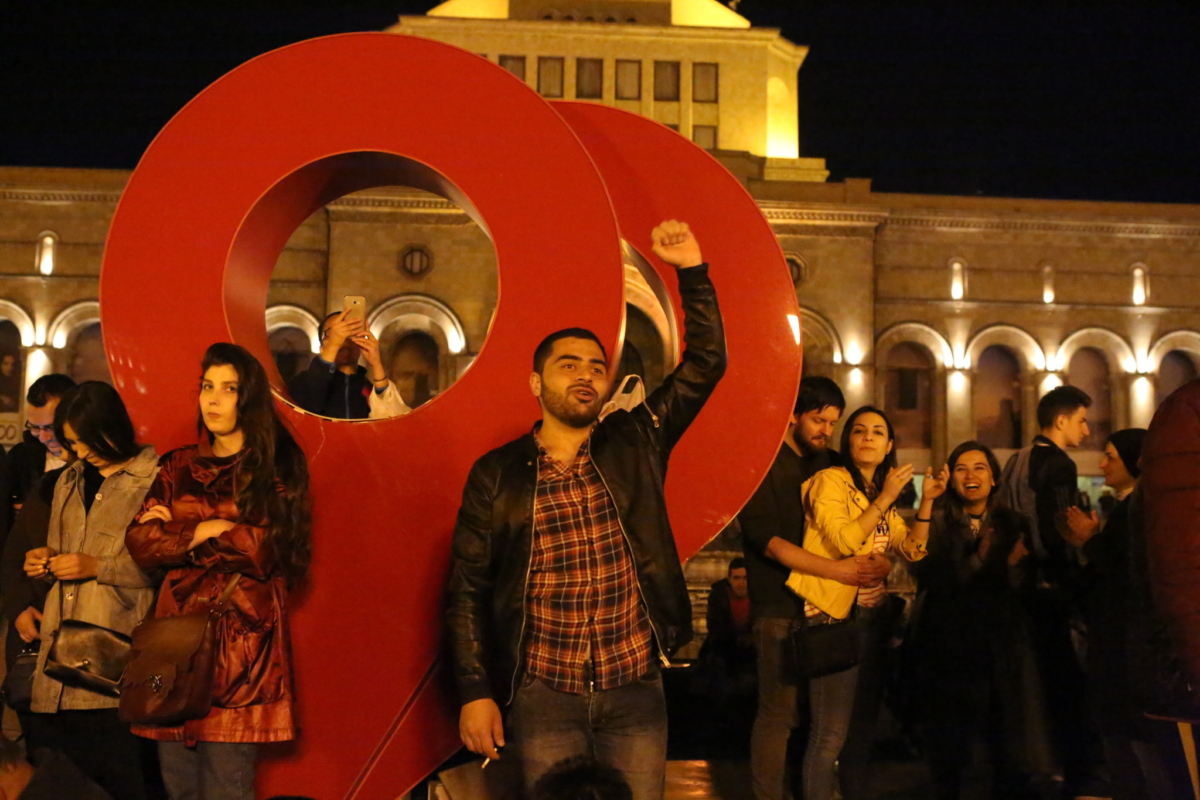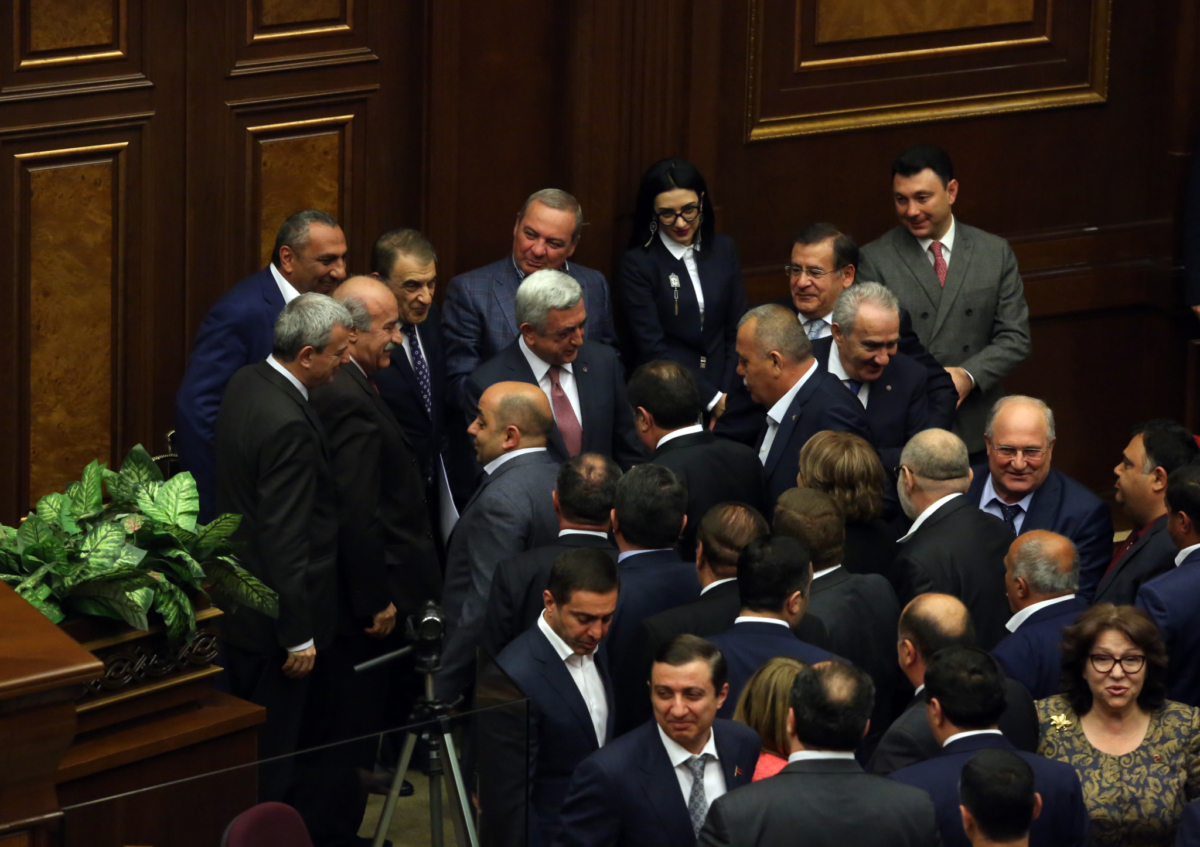 Commenting an accusation that he'd only become the PM to extend his rule, Sarkissian said:
"These people don't understand that the one-man rule is over. There will be a rule by political forces. There won't be a third term of the Serzh Sarkissian rule. There will be the first term of a rule by the Republican Party of Armenia."
In the meantime, big numbers of police and riot control vehicles have been deployed in Yerevan. A violent break-up of the rally can happen at any moment, people say.
Read details of the disobedience movement of the past several days in these reports by JAMnews:
Opposition party members arrested in Armenia
Yerevan: opposition begins round the clock protest against Serzh Sargsyan's transition to prime minister
Armenian opposition breaks into Public Radio of Armenia demanding a live broadcast
The protesters aim to prevent parliament from electing ex-president Serzh Sargsyan the new prime minister of the country