Abkhaz officials banned from participating in international meetings organized by NGOs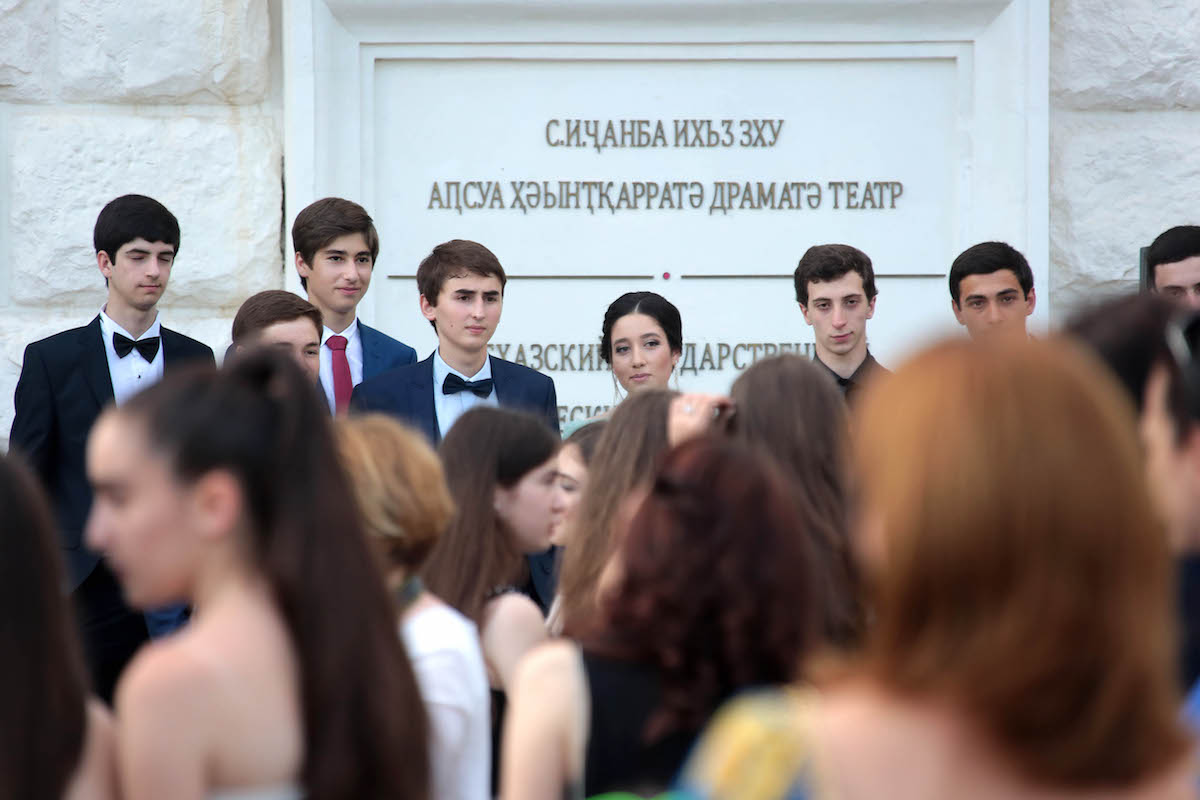 Representatives of Abkhaz government agencies are now prohibited from participating in any international travel organized by non-governmental organizations.
In other words, individuals involved in government-level decision making in Abkhazia will now be unable to participate in international conferences and meetings organised by NGOs.
This decision was passed by the Cabinet of Ministers of Abkhazia and posted on its official website this week. The cabinet has prepared an impressive list of additional regulations for government agencies – the website has published more than 100 announcements in addition to the ban.
Among them is one more instruction to all departments concerning civil activity in Abkhazia. Agencies should "report [to the Cabinet of Ministers] on the activities of international non-governmental organizations on the territory of the Republic of Abkhazia".
This is the first time such restrictions have been adopted in Abkhazia. JAMnews invited representatives of NGOs, as well as lawyers, to comment on the decisions.
What the NGOs say
Deputy Director of the Center for Humanitarian Programs of Abkhazia Liana Kvarchelia believes that the very appearance of a large number of Cabinet orders may indicate the desire of the new leadership to tighten discipline and better control the activities of its subordinate departments.
But the ban on the participation of officials in foreign trips organized by non-governmental organizations "raises questions," she said.
"If it were said that all trips of officials should be coordinated with the Cabinet of Ministers, I would not see anything negative in this. This is normal, an official is required to coordinate his actions with the higher authorities. But when it comes to a ban without any exceptions – I understand this formulation as an expression of a negative attitude towards non-governmental organizations. It seems that the purpose of the order is not a ban as such, but a public expression of a certain attitude towards public organizations.
Events involving officials, organized by non-governmental organizations, should not be banned but coordinated. In each specific case it is necessary to consider the expediency of the trip and the format of participation. Indeed, if we neglect these moments – the ill-considered participation of officials in the format of an international meeting or study tour that is unacceptable for Abkhazia can be interpreted by international organizations in a light unfavorable for Abkhazia. This is not fatal, however.
It is through the processes organized by non-governmental organizations that officials can access important international platforms that are usually closed to officials for states not recognized by Western countries.
And to promote the interests of Abkhazia, it is important that the Abkhazian interests be voiced by government officials.
I think that the new prime minister understands this well, since in the recent past he himself headed the Chamber of Commerce and Industry – the largest non-governmental organization in Abkhazia. As far as I know, they have repeatedly organized foreign trips with the participation of Abkhazian officials. It was all the more strange to read such an order."
Liana Kvarchelia says that although these decisions have been taken only now, the process itself is not new. In recent years, unlike MPs, representatives of the executive have refused to participate in events in Europe organized with the participation of the Center for Humanitarian Programs, although there have not been any formal bans yet.
"I still hope that the new cabinet leadership will be more open to interaction with public organizations," Liana Kvarchelia told JAMnews.
•  Non-governmental organizations in Abkhazia were accused of betraying their homeland. But they are sure that it is thanks to their efforts that Abkhazia becomes stronger
Officials' rights violated
A comment for JAMnews from an Abkhaz lawyer who wished to remained unnamed:
"From a legal point of view, the ban on employees of central executive bodies to participate in trips organized by non-governmental organizations is an arbitrary and unsubstantiated decision that contradicts the constitution, since it generally limits the freedom of the individual.
The decision limits not only freedom of movement, but also the right to interact with civil society, including on matters of public significance.
By his other order – to report on the activities of international NGOs in Abkhazia – the head of the Cabinet of Ministers expresses lack of confidence in entire international and Abkhazian civil society. At the same time, he forgets about the humanitarian contribution of a number of international organizations.
•  Young people from Abkhazia can now study in the UK – non-governmental organizations helped open the British Chevening Scholarship Program for residents of disputed regions
It is unlikely that one of the employees of state structures will be indignant and will appeal to the Constitutional Court. Therefore, the president should intervene. He, as a guarantor of observance of human rights and the constitution, can cancel this order."
Opinions on social networks
Discussion in social networks has just begun, we site two characteristic comments on the new rules:
"The decision is taken exclusively for specific officials, everything else is just background."
"When Georgia prevents participation of our children or sports teams in international competitions – we are talking about violation of the right to travel, development and so on. Now they began to ban themselves. Isolation is one disaster. Self-isolation smells of atrophy."
Toponyms and terminology used in the publication, and views, opinions and strategies expressed in it do not necessarily reflect the views and opinions of JAMnews or any employees thereof. JAMnews reserves the right to delete comments it considers to be offensive, inflammatory, threatening, or otherwise unacceptable