A place where anything can be found: 28 photos from Baku's 'New Bazar'
Baku's so-called 'New Bazar' [Az. Teze bazar] is actually one of Baku's oldest. People say you can buy anything there – animals, antiques, meat, fish and other little items.
This is how it was in Soviet times, when the sale of products by private entrepreneurs was a crime, but where people still managed to sell items from abroad in secret.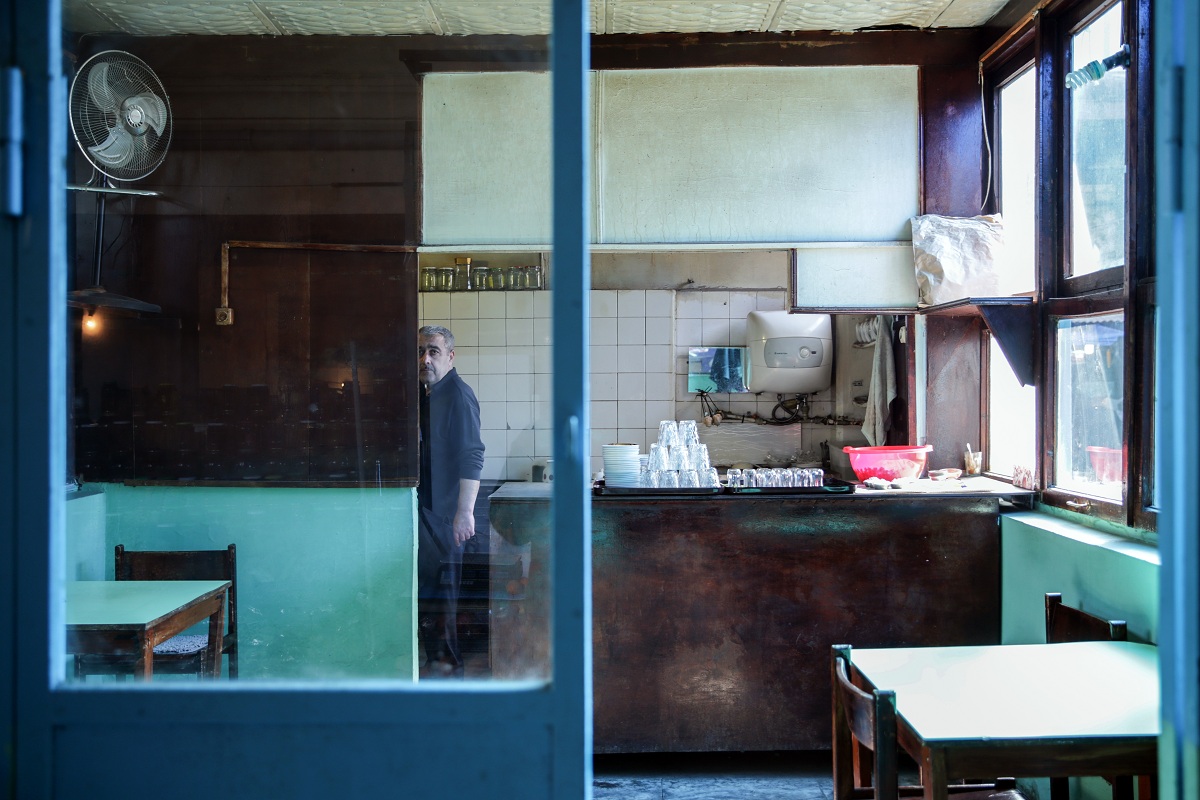 Husseyn, who works at a café at the bazaar, has served local vendors and buyers here for years. He says that tourists also come to drink tea or have a meal as well if they happen to be passing by.
Most people come here for meat and fish. A peculiarity of this bazaar is that there are 'traveling' vendors, who come up to people and offer them caviar or sturgeon at cheap prices. If the customer desires, the fish can can be cleaned and cooked on the spot as well.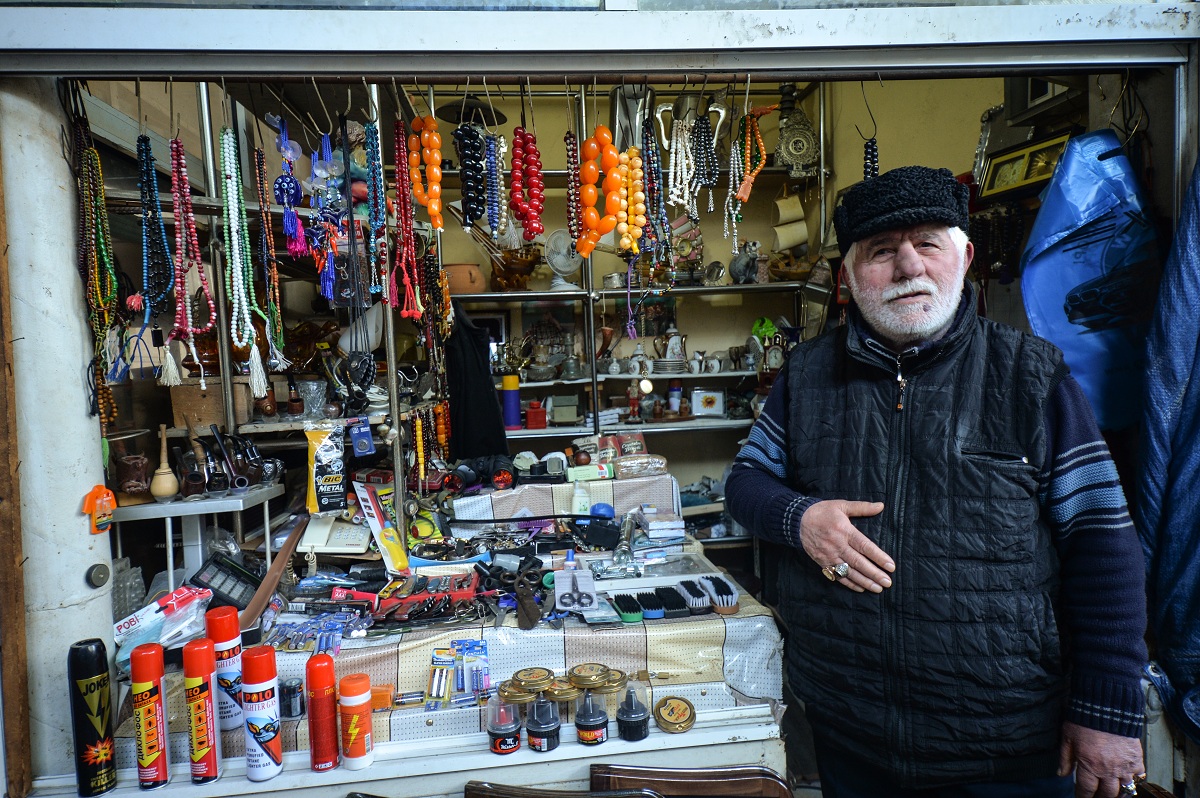 Agasi has been selling all sorts of little items at this bazaar for over 20 years. He says that he has his own buyers and adds that:
"In order to earn the trust of a client, you have to be able to get him or her the goods they need. If you don't have it in stock, that doesn't mean much – you just ask for a bit of time, and you promise that you'll find them what they're searching for. And if you promise, then you must stand by your word. For that reason it's good if you've been working at the bazaar for a long time and know everybody."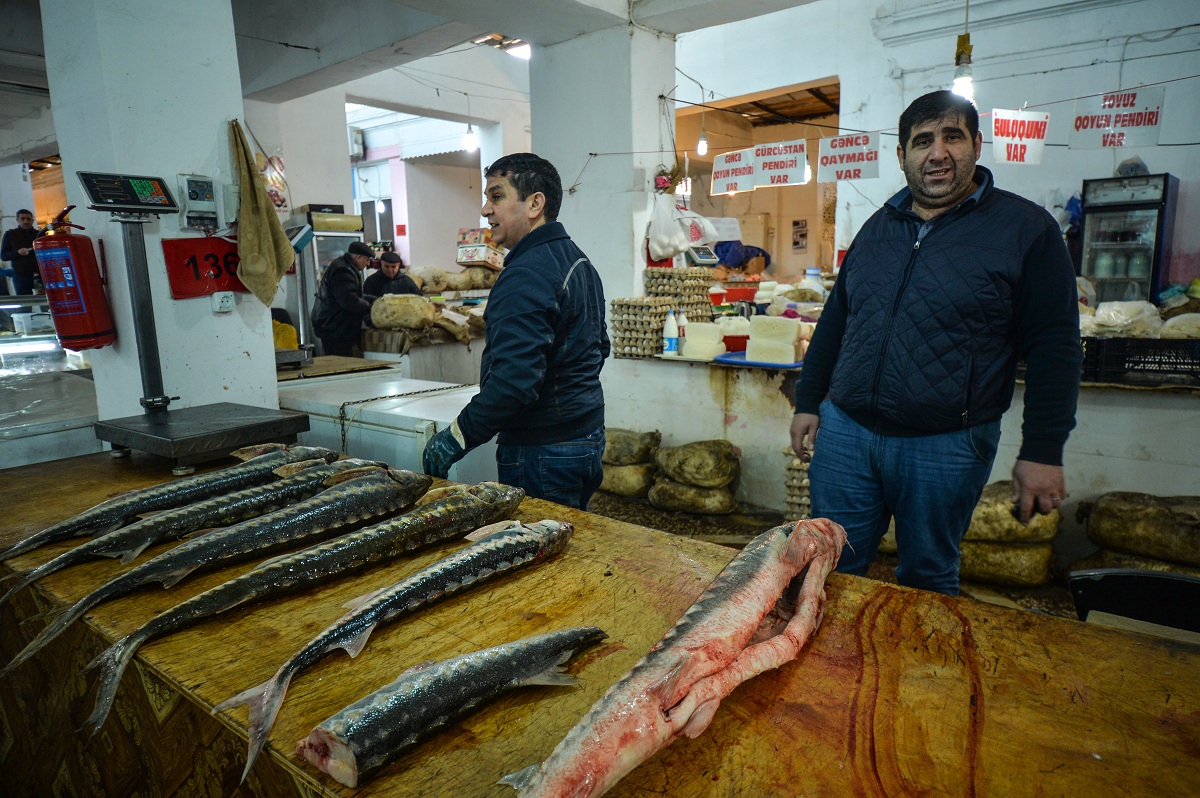 Vahid, who is been in the trading business for a long time, says that high-quality products are saved for 'special' and familiar customers. This is true of both special products and meat and fish: "
We call our clients and say that we have such and such a product in stock, come and get it, if you want. And the price for such 'special attention' is just a bit higher than for regular customers."
Some vendors are so used to being at the bazaar that they sit around even after they've sold out their stock for the day. They get together, drink tea, chat and talk shop.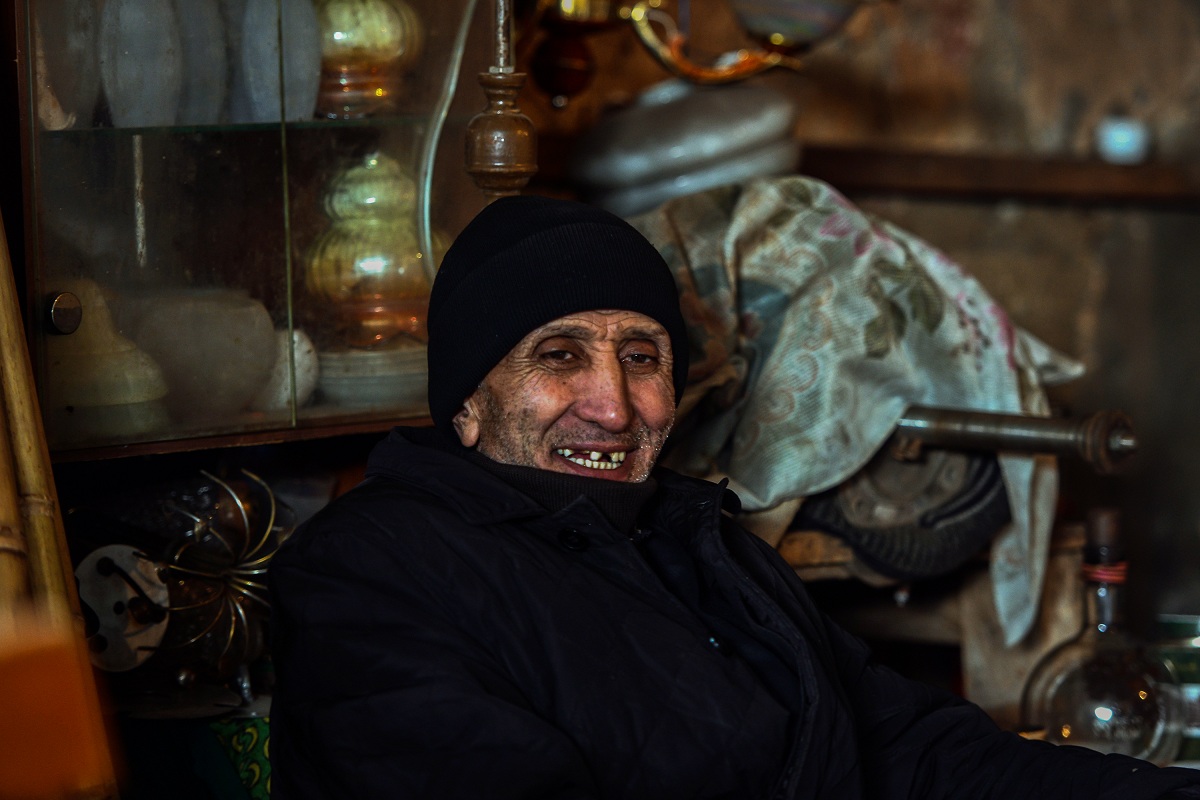 Aziz, who has been selling his wares for about 30 years at the bazaar and deals in antiques and other such items, never has a lack of clients. Even though vintage items and antiques are not items needed in everyday life, and demand for them isn't on a daily basis, he'll often have a client come and buy up everything in stock in just a day.
"I've been working here for a long time, everybody knows me and they send me clients who are looking for antique items."
Aziz has everything in stock – from old samovars to cassette tapes and cameras. He told us to keep him in mind if we set our minds on purchasing some antique items in the future.
There's a wise piece of advice: if you want to get a good quality item, you need to get to the bazaar before sunrise.