"Spartak-Vladikavkaz" takes over Alania's unfinished training ground
The training ground of North Ossetia's now defunct football club "Alania" has been handed over for use to "Spartak-Vladikavkaz".
A plan to rebuild the ground was put in place three years ago, however a shortage of funding had the reconstruction works halted long before they could have been effectively accomplished. This means that what "Spartak-Vladikavkaz" has now taken over is an area overwhelmed with construction and demolition debris, overgrown with weeds, its buildings crumbling inside.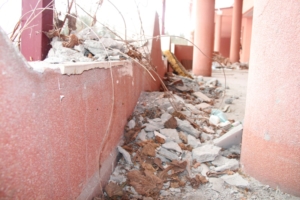 "Spartak-Vladikavkaz" management intends to hold all-hands-on-deck clean-up days on Saturdays to bring some order to the place. "All utility services here are cut off," the club's director general Yuri Sekinayev told "Russia 1 Alania" TV channel. "The football fields need to be overhauled, and we have enough funds to do it."
The canteen and players' rooms, the gym and heating system in the facilities will be the first to get fixed, according to acting director of the Spartak Stadium Zaur Vatayev. The club relies on the republic's government to help it find the funds for the overhaul.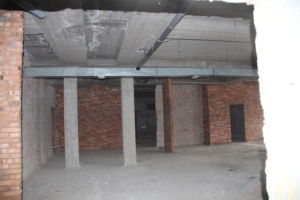 "Alania" was banned from participation in Russian tournaments and dissolved as a legal entity in February 2014, after failing to deliver on its debt commitments. In June 2016, the government of North Ossetia declared "Alania" defunct and created a new club, "Spartak", in its place.
(Photo report by «Градус Осетии»)