Ukraine receives EU visa waiver
On 11 June, the visa-free regime for Ukraine came into force. More than 20 000 took advantage of it on the first day.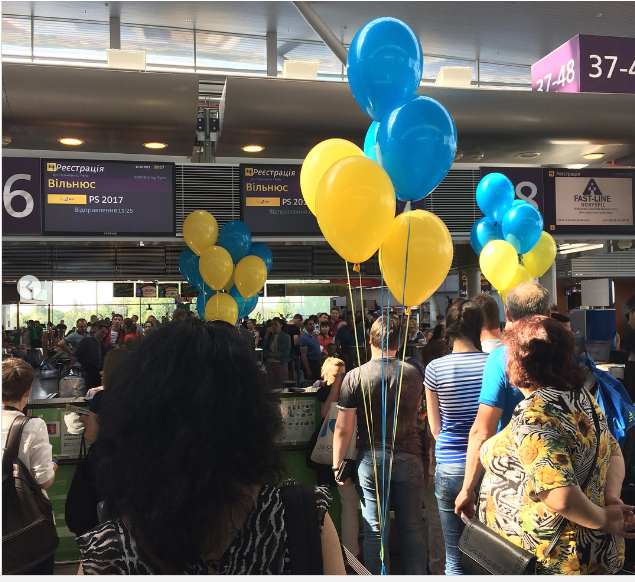 The Ukrainian president Petro Poroshenko, addressing those at a special ceremony, called the day historic and quoted a classic of the Russian literature, Mikhail Lermontov: "Farewell! Unwashed, indigent Russia – the land of slaves, the state of lords…"
On the same day, the Ukrainian Foreign Ministry proposed letting Russian citizens into the country only with biometric passports, introducing a visa regime for them and obligatory migration registration.
Previously, the Russian authorities promised a symmetrical reaction in the event that visas are introduced for Russians, which may affect millions of Ukrainians working in Russia.