Tbilisi doctors rally in support of colleague detained in Tskhinvali
Solidarity demonstrations were held today in various medical institutions in Tbilisi for the release of Georgian doctor Vazha Gaprindashvili, who was detained by Russian military servicemen in the zone of the South Ossetian conflict.
Vazha Gaprindashvili, a traumatologist, has been in the Tskhinvali isolation ward for 10 days. 
He was detained on November 9 in the zone of the South Ossetian conflict by Russian servicemen for illegally crossing the so-called border and was sentenced by an Akhalgori court to two-month pre-trial detention.
Vazha Gaprindashvili is a well-known doctor, president of the Association of Orthopedic and Traumatologists of Georgia, a leading specialist at the Mediclub clinic. Family members of the doctor say he went to to the conflict zone to help a patient.
•Georgian doctor sentenced to two months detention in South Ossetia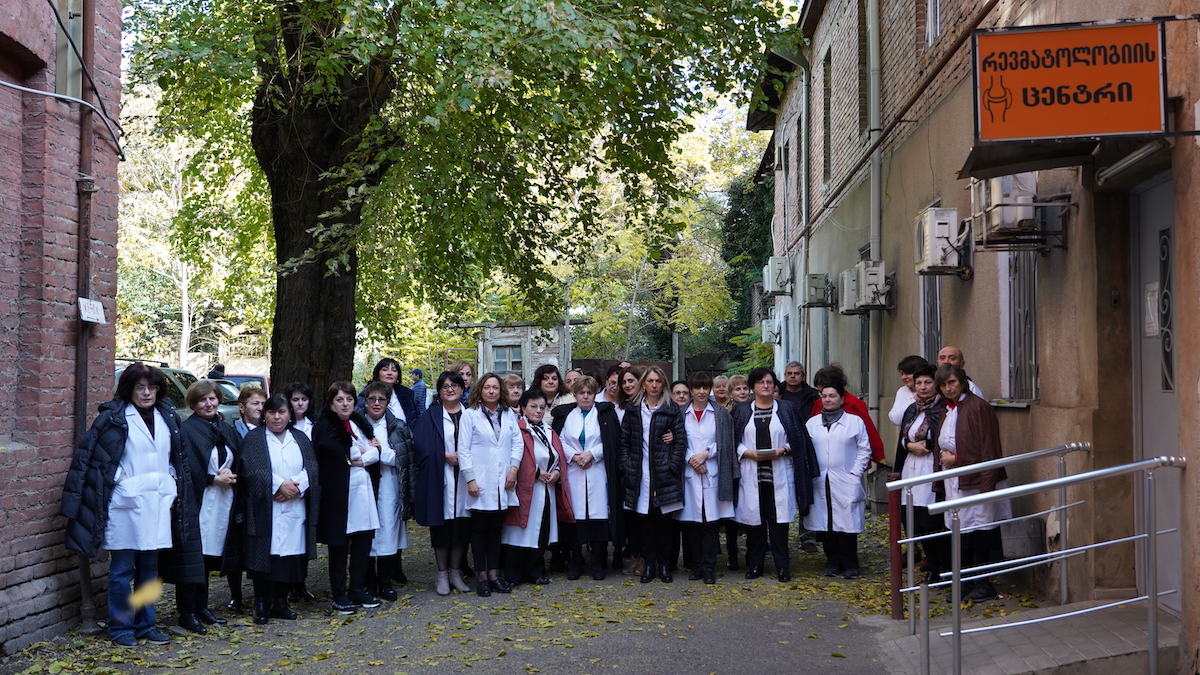 Doctors express solidarity with their detained colleague and demand from the authorities effective action to release him.
At exactly 12.00 Tbilisi time, a five-minute demonstration of silence in white coats took place in all clinics, medical institutions and educational institutions.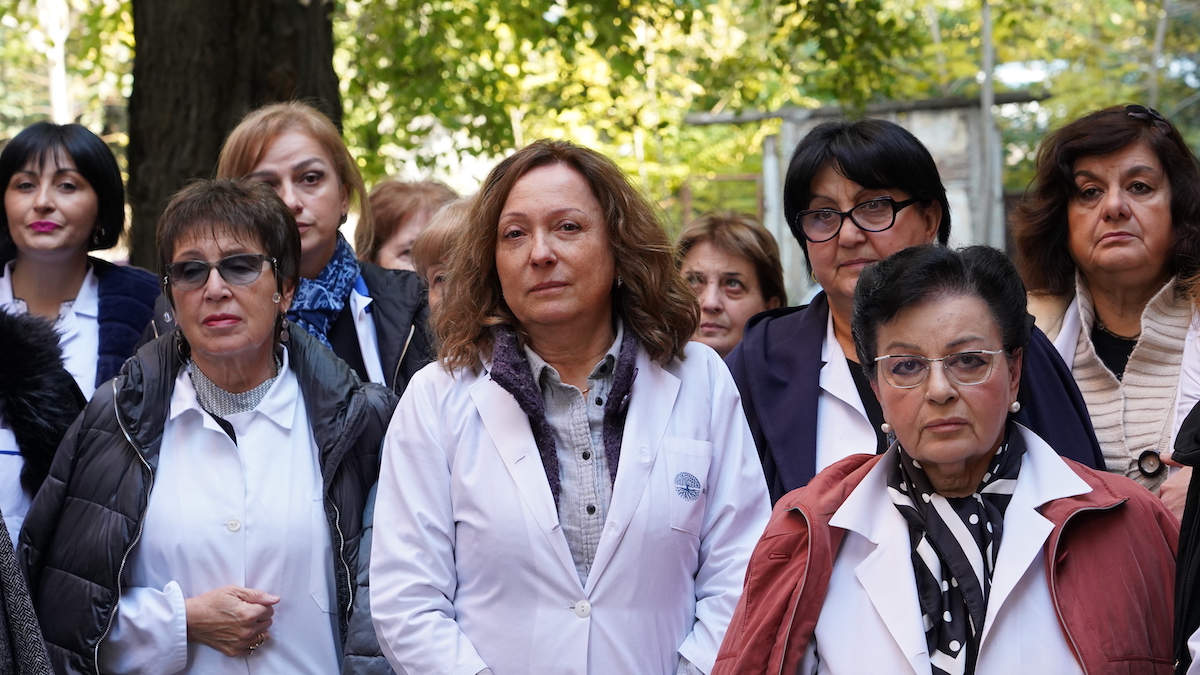 "Freedom for Doctor Vazha"