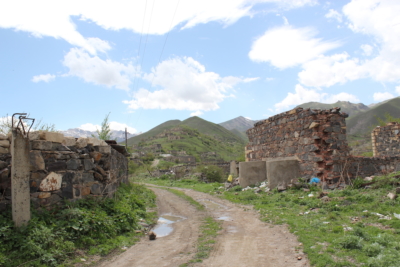 The Karabakh War was an armed conflict between Armenians and Azerbaijanis which occurred from 1991-1994 in the territory of the former Nagorno-Karabakh Autonomous Region and the surrounding region. The war ended when a truce was signed, but exchange of gunfire still continues to break out periodically.
The Armenian population in the Nagorno-Karabakh Republic lives as a de-facto independent republic, unrecognized by any government in the world, including Armenia. Azerbaijan considers Karabakh and the surrounding territory taken during the war to be occupied, and demands that it be returned to Azerbaijan.
The first outbreak of full-scale hostilities after the events in the early 1990s occurred on April 2-6, 2016 and went down in history as the "April War", or "four-day war." Events took place on the line of contact in the zone of the Karabakh conflict. In July 2020, there were clashes on the border between Armenia and Azerbaijan. Full-scale hostilities from September 27 to November 10, 2020 went down in history as the "second Karabakh war." The ceasefire agreement included as the main points: the return to Azerbaijan of control over several areas adjacent to Nagorno-Karabakh, bringing Russian peacekeepers into the region, exchange of prisoners and return of refugees.